7.6.2001

Hampton Court Palace Festival

Josep Carreras, tenor

English Chamber Orchestra

David Gimenez, conductor.

Johann Strauss II

Overture, Der Zigeunerbaron

Mario Paquale Costa

'Luna nova'

'Era de maggio'

Jose Serrano

'Canción hungara' from Alma de Dios

Giuseppe Verdi

Overture, I vespri siciliani

'Il poveretto'

'Brindisi'

'L'Esule'

interval

Paolo Tosti

'Marechiare'

Furio Rendine

'Vurria'

Johann Strauss II

'Unter Donner und Blitz'

Enrico Toselli

'Serenata'

Nicola Valente

'Passione'

Aram Khachaturian

'Adagio' from Spartacus

Rodolfo Falvo

'Guapparia'

Salvatore Cardillo

'Core'ngrato'

3 extra numbers:

1. Musica proibita

2. (Neapolitan Song)

3. All the things you are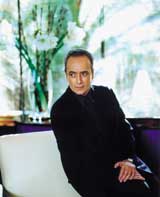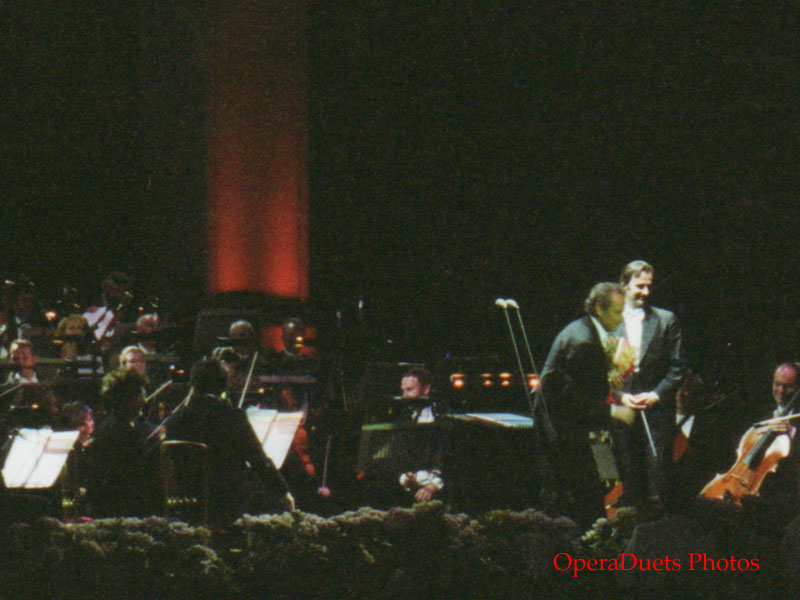 2001
-06-07 Jose Carreras Concert, Hampton Court (London)
English Chamber Orchestra

David Gimenez, conductor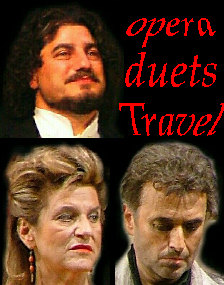 My comments on the concert

I never dreamt I would criticize David Gimenez conducting, but I found the overture of Der Zigeunerbaron (The Gipsy Baron) lacking in the description of the Hungarian gipsy liveliness, but better in the Viennese waltz parts.

Jose Carreras looked very well when he sang the two songs of Costa, but I did find either his interpretation or the composition lacking in something that could draw me into the magic.  The zarzuela aria from Alma de Dios was a great pleasure. But I found Mr Gimenez conducting a little bit disturbing. This aria if given more pace would be even more intriguing.

The overture of I Vespri Siciliani is a showstopper, but I have heard greater performances of this overture. My harsh critic of David Gimenez, is derived of my high regard of this young conductor, and therefore any lack is taken more seriously than had it been any other conductor. The best aspect of DG's conducting is as always the clarity he brings to it. Sometimes it work the other way araound, one hears better any "fault".

The 3 Romanze of Giuseppe Verdi; Il Poveretto, Brindisi and L'Esule was the absolute highlight. The opera singer makes every mood in these 3 romances very well. Here is acting and singing in perfect togetherness. Poveretto: the old soldier reduced to beggary, but still proud. Brindisi, getting drunk, giving a toast. L'Esule, the grandest interpretation.

2. half.

What can say, just wonderful the whole part. Especially was the Adagio from Spartacus a treat. And Jose Carreras sang like a god all the songs. + 3 wonderful extras.

This page was last updated: January 10, 2017