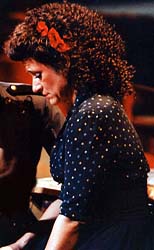 This time I will never forget the great duet at the end of the opera.

Carmen on June 26th, was the most memorable erlebnis than June 23rd.

No fault this time for the trumpeter in act 1. Agnes Baltsa seemed to be in a special mood. She did many thing she didn't do June 23rd. She was special. Unfortunately was the Escamillo Egils Silins not  a better Escamillo today. Anja Harteros was still happily applauded with shouts of Bravo. Richard Leech and Agnes Baltsa seemed get better together. The duet "C'est toi!" was incredible. And it was murder on the stage, really shocking, believable. Simina Ivan and Stella Grigorian must be the best Frasquita/Mercedes I have ever seen.

Then the opera was over. I had my camera, with my small flash. But there were "big guns" there, flashed the lit out the almost the whole floor. Many flashes. AGNES BALTSA is GREEK, the diva reacts with fire, some threatening gestures to the parts of the audience, which she think is guilty. I felt myself being struck by lightening, even though my small camera, is just a little baby. Short small flash. Then AGNES BALTSA knows what to do, she must remember the most of the audience is innocent, and so she smiles and raises her arms in a gesture of thank-you.

I definitely do not dare to try to take a picture of Agnes Baltsa as she leaves the operahouse. Besides I don't have the time. I have trains to catch, I am going back to Scandinavia, and on June 28th I will see José Cura in Dalhalla, Sweden.

Don José = Richard Leech

Escamillo =  Egils Silins

Micaëla = Anja Harteros

Frasquita = Simina Ivan

Mercedes = Stella Grigorian

Zuniga = Goran Simic

Morales = Yu Chen

Remendado = Walter Pauritsch

Dancairo = Markus Nieminen

Lillas Pastia = Csaba Markovits

Jun Märkl, conductor

Inszenierung und  Bühnenbild - Franco Zeffirelli

Kostüme - Leo Bei

Choreographie - Rafael de Cordova

Chorleitung - Ernst Dunshirn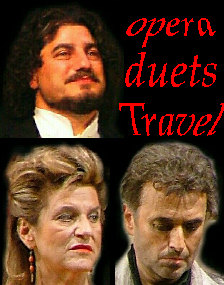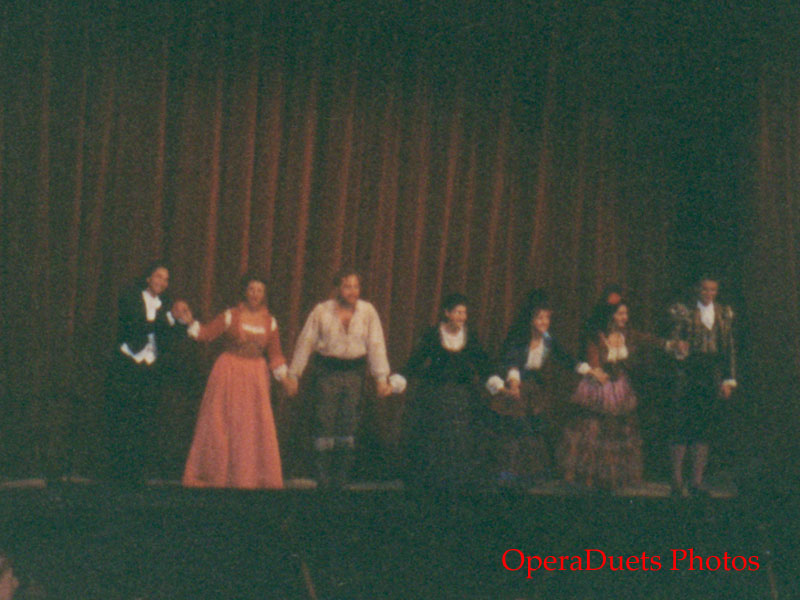 This page was last updated: June 20, 2022