Don José = Julian Gavin

Escamillo = Ildar Abdrazakov

Micaëla = Roxana Briban

Frasquita = Simina Ivan

Mercédès = Cornelia Salje

Zuniga = Goran Simic

Moralès = Yu Chen

Remendado = Walter Pauritsch

Dancaïro = Hans Peter Kammerer

Lillas Pastia = Csaba Markovits

Vjekoslav Sutej, conductor

Inszenierung und Bühnenbild - Franco Zeffirelli

Kostüme - Leo Bei

Choreographie - Rafael de Cordova

Chorleitung - Ernst Dunshirn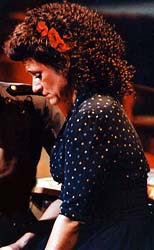 Carmen in Wiener Staatsoper 30.6.2003 again with Julian Gavin and

Agnes Baltsa. New Micaela = Roxana Briban (first time in Vienna State Opera). A really another Carmen, of course it is still the same Zeffirelli production, but a lot of small and not so small changes in the interpretation. A much better performance, but a cooler audience I think, but totally extatic in the end. This Micaela is really a young girl from the country 16/17 year old as the libretto states, or at least in the full dialogue

version, but this is still a minimal dialogue version most of the opera. She is very young and innocent, wonderful voice and acting of Roxana Briban. I have found out what is wrong with Julian Gavin and his singing, I think it is the dynamics, his voice often looses his strength, his French pronunciation is a bit better today. Agnes Baltsa is the most fiery Carmen. This time she do get an applause after the 3 act aria, even though she is awfully quick in saying "eh bien" after the aria, usually we have no time to applaud the opera just go on quickly. I wish I really could describe this Carmen,

especially all the the changes in not only interpretation, where Carmen is on stage, but also some changes in the dialogue. And it is the last opera performance in Wiener Staatsoper for the season 2002/2003. I got the new program in my hands. And is a wonderful end of the season, and also the last opera in this travel.

I waited too long at the stage door thinking Agnes Baltsa would appear. And then I walked quickly the Kärtnerstrasse up to U-Bahn Stephanplatz and took U-Bahn to Westbahnhof, my luggage out of the locker, and was just in time to see the train leave the station building.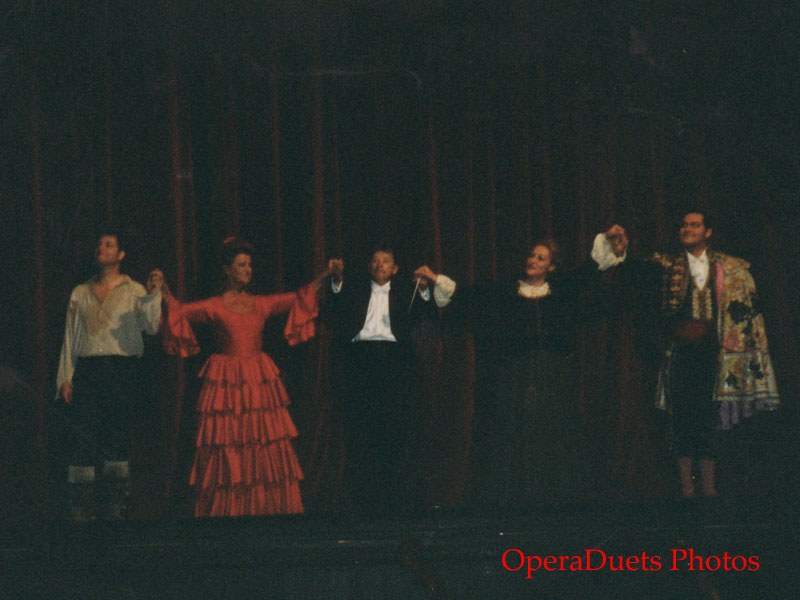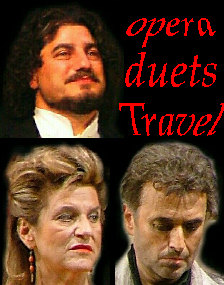 This page was last updated: June 20, 2022