Juliette = Angela-Maria Blasi

Stéphano = Anna Bonitatibus    

Gertrude = Anne Pellekoorne  

Romèo = Marcelo Alvarez

Tybalt = Manolito Mario Franz   

Mercutio = Martin Gantner   

Paris = Christian Rieger  

Grégorio = Nikolay Borchev  

Capulet = Ramaz Chikviladze  

Frère Laurent = Maurizio Muraro  

Le Duc = Steven Humes

Marcello Viotti, conductor

Inszenierung - Andreas Homoki

Scenography - Gideon Davey

Light - Franck Evin

Chorus - Andrés Máspero

1900. Romeo et Juliette (Gounod). Marcelo Alvarez & Angela Maria Blasi, conducted by Marcello Viotti. I don't like this production but I feel that the shouting of Buh's for the production team is unjustified. I dislike the idea in this production but it is working, it is never against the music or action. Sung and acted as it were in full earnest, deadly earnest. Bravo company! The colors was as from a comics book with strong colors. RED, MAGENTA, YELLOW, GREEN. The idea of setting it in a college, it is not the family Capulet and Montague, it is "Houses". It is a very youthful approach. This school-children is really children, and childish. Teenagers. But does it matter that the duel is made with giant pencils and giant-pen. That on the center of the stage is a GIANT school-table and with giant romantic books. Marcelo Alvarez is ROMEO, there is nothing phony about him, he is a person so is JULIETTE (Blasi) and all the other.

BRAVO, Marcelo!!! I love you. A really great night at the opera even though I disagreed with the production. 

Unfortunately I did not have the time to wait for the artists to come out the stage door. I had to go to Vienna for L'Italiana in Algeri with Agnes Baltsa, Juan Diego Florez, and Ferruccio Furlanetto as Mustafa.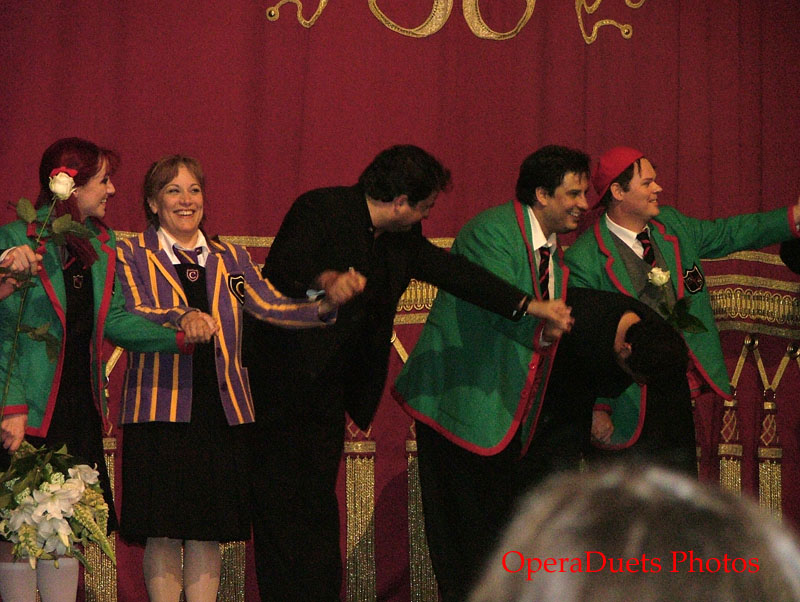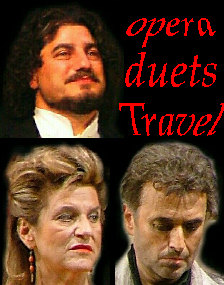 This page was last updated: June 20, 2022