Nedda = Svetla Vassileva

Tonio = Alberto Mastromarino

Beppe = Cristiano Olivieri

Silvio = Marco Di Felice

Lü Jia, conductor

Director - Gilbert Deflo

Scenographer - William Orlandi

Costume Designer  - William Orlandi

Pagliacci

by

Ruggero Leoncavallo -P-

Arena

14 July 2006 at 21.15

With José Cura as Canio, Svetla Vassileva as Nedda, Alberto Mastromarino as Tonio, Cristiano Olivieri as Beppe & Marco Di Felice as Silvio, Pagliacci was a great success. José Cura and Alberto Mastromarino are experts as Canio and Tonio, they can do nothing wrong in these roles. Svetla Vassileva was perfect as Nedda. Cristiano Olivieri was wonderful as Beppe. And of course Marco di Felice was a luxury Silvio.

Arena di Verona is huge, the stage is very big and it is not easy to be a singer in the arena. And it is all outdoor. There is always the temptation to fill the whole stage. In this production of CAV/PAG it was the chorus that had the role to fill the stage. Strange as it seem it the Italian chorus seemed to have trouble with the Italian text. Maybe it was just that the stage was so big and it was a large chorus to hold it all together.

Jose Cura was maybe tired after singing both Turriddu and Canio, so I did not see him at the stage door. That was the only disappointment of the evening.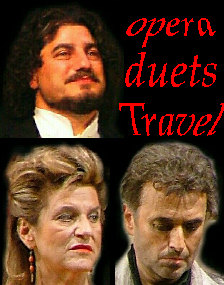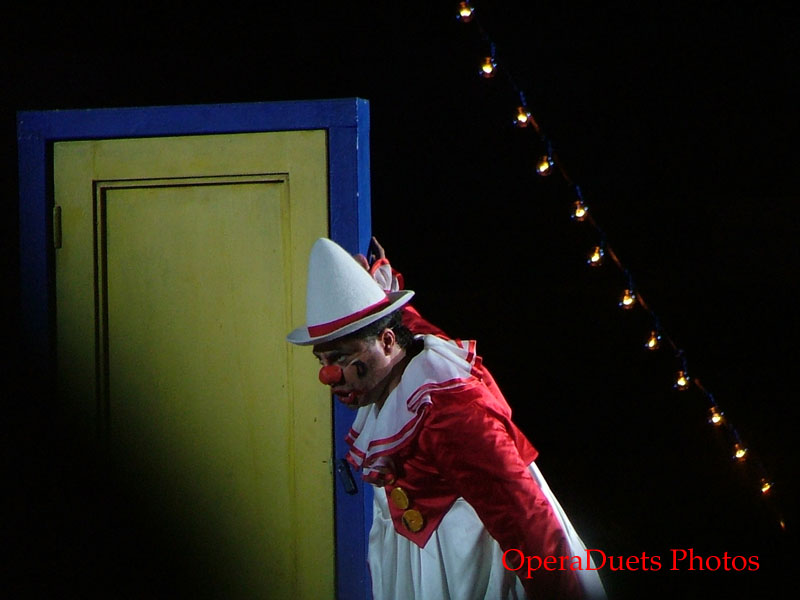 This page was last updated: January 10, 2017