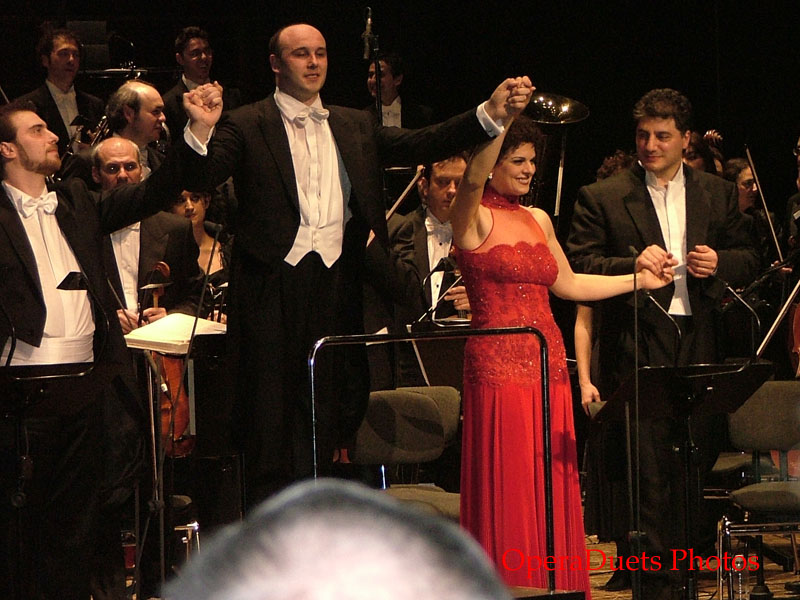 Anna = Fiorenza Cedolins

Guglielmo Wulf = Gabriele Viviani

Riccardo Frizza, conductor

Drammaturgia visuale - Emanuele Genuizzi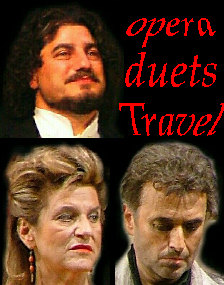 Before the opera, there was a concert piece: Sinfonia n. 1 in re minore op. 75 di Martucci. It was not a bad piece. I found it quite operatic. After the interval: LE VILLI. The disappoint was that the opera was just really a concert of a whole opera. So I don't really see this as In forma semiscenica, really. it was just a backdrop showing a film, dark and with showing up some white lines in all its blackness was that Semiscenica.... No, it was simply a concert nothing more.  The conductor was energetic with his arms almost in the faces of the artists, specially in the face of soprano Fiorenza Cedolins. Fiorenza Cedolins who was almost the perfect Tosca in Verona 2006 with Salvatore Licitra as her Cavaradossi was not up to the role of Anna, I felt. She was inhibited in her approach.Much better was she on Sunday's Le Villi. Her big voice in Verona seemed to big a little voice in Genova on this Friday. But in the 2nd act she was more like a  true Anna.

Jose Cura had his glasses when he sang, on this Friday. His acting was limited, this was more of pure singing than acting out the complete Roberto feeling. But on this Friday it was quite obvious that Cura's main interest lay in the Symphonic structures of the opera. As a conductor LA STREGENDA from Le Villi is sort of his specialty, so he was very much there living the music.  Also Fiorenza Cedolins was very there in reading the singers partiture all the time.

Gabriele Viviani as father Guglielmo was too young to be Fiorenza Cedolins father. But in his voice he was Babbo Guglielmo, an imposing man.  But his beautiful voice could not really have the bite in it that is needed in act 2.

Even if this had been my only Le Villi in Genova I would not have regretted coming to Italy. But I am really happy that I chose to stay and get the better LE VILLI performance, or should I say the near perfect one.

Le Villi

Opera-ballo in due atti di Ferdinando Fontana,

musica di Giacomo Puccini.

In forma semiscenica

Teatro Carlo Felice

Spettacoli correlati:


L'opera è preceduta dalla

Sinfonia n. 1 in re minore op. 75 di Martucci

Direttore Riccardo Frizza

Prima:   

mercoledì 7 marzo 2007, 20.30 (A)
Repliche:  

venerdì 9 marzo, 20.30 (B)
domenica 11 marzo, 15.30 (C)

This page was last updated: June 20, 2022