Nedda (Colombina) = Tamar Iveri

Tonio (Taddeo) = Georg Tichy

Beppe (Arlecchino) = Ho-yoon Chung

Silvio = Morten Frank Larsen

Erster Bauer = Jens Musger

Zweiter Bauer = Wolfgang Igor Dentl

Marco Armiliato, conductor

Inszenierung - Jean Pierre Ponnelle

Bühnenbild und Kostüme - Jean Pierre Ponnelle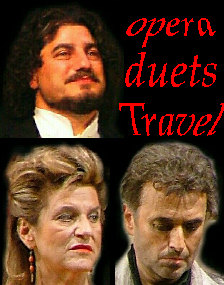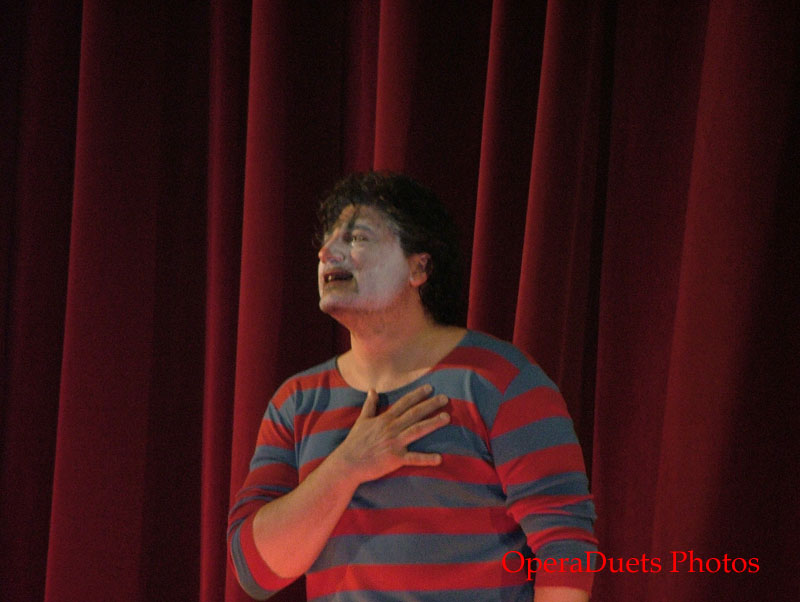 Pagliacci

Wonderful Pagliacci, such a relief after Cavalleria Rusticana. It was not that CavRust was bad, just that is was so disturbing to see the village people being so demonstrative unkind to Santuzza.

Pagliacci, on the other hand is a happy tale in the beginning and only ends bad. The Direktion of the Staatsoper asked Jose Cura to sing the Prologue and he did a wonderful Prologue and so it was only fitting that JC also had the last word "La commedia è finita".  This Canio really had a good heart but a bad temper.  I have seen this production before in Vienna, but this was the best one, obviously revamped the acting. Tamar Iveri was wonderful as Nedda.

Hard to say more than BRAVO, tutti!