Mario Cavaradossi = Neil Shicoff

Baron Scarpia = Franz Grundheber

Cesare Angelotti = Krzysztof Szumanski

Der Mesner = Roland Schubert

Spoletta = Jörg Schörner

Sciarrone = Hyung-Wook Lee

Ein Schließer = Tomislav Lucic

Emmanuel Villaume, conductor

Director - Boleslaw Barlog

Stage-design, Costume-design  - Filippo Sanjust

Chorus-master  - William Spaulding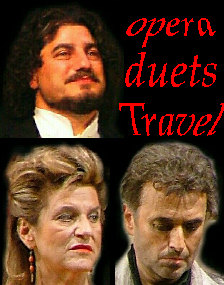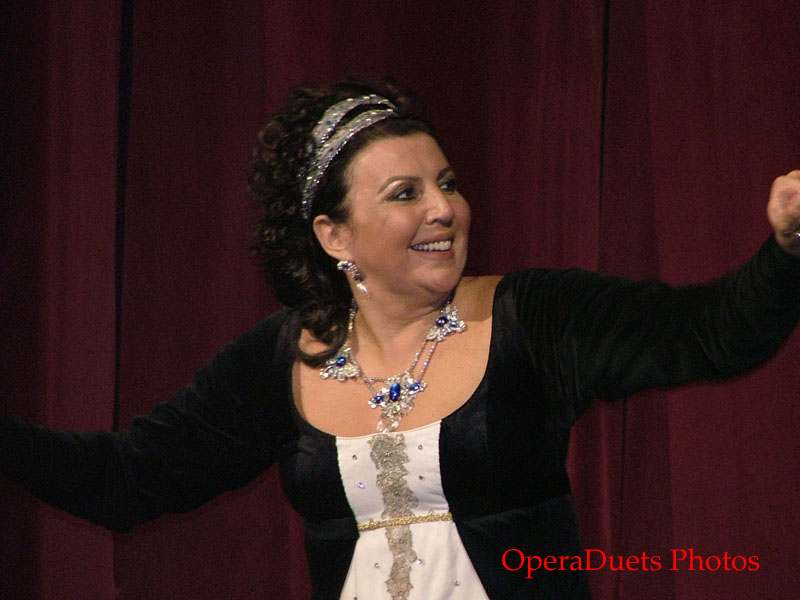 Sat, 20.06.2009, 19:30 h

duration: 2 hrs 45 mins | 2 intervals

D Category: 35,- | 60,- | 85,- | 118,- Ticket online kaufen

[A service fee of Euro 2,- per ticket will be charged]

Giacomo Puccini

Tosca    

Melodramma in 3 acts

Libretto by Giuseppe Giacosa and Luigi Illica based on the drama LA TOSCA by Victorien Sardou

First performed on 14th January, 1900 in Rome

Premiered at the Deutsche Oper Berlin on 13th April, 1969

In Italian with German surtitles

conductor 

Emmanuel Villaume

Orchester der Deutschen Oper Berlin

Chor der Deutschen Oper Berlin

Knabe des Staats- und Domchores

Kinderchor der Deutschen Oper Berlin

Tuesday I got the news from Parsifal's blog, that Angela Gheorghiu canceled her Tosca in Berlin, and that Maria Guleghina was singing instead. So I bought tickets to the opera and air ticket for the travel. I am so lucky that the price was reasonable at Norwegian Air. Because Angela Gheorghiu was supposed to sing the price was 118 Euro. Really 120 Euros.

So thanks to Parsifal's was I in Berlin to see an extraordinarily fine performance. Maria Guleghina is a fine actress. The perfect Tosca. Neil Shicoff sang the role of Mario Cavaradossi ardently. His voice sounded like always only a little bit grainier. His Recondita armonia and E lucevan le stelle was applauded very much. Maria Guleghina sang a wonderful Vissi d'arte. Franz Grundheber was an excellent Baron Scarpia. He used his age to his advantage. As many older opera singers who have learnt how to use everything to their advantage even their faults, Grundheber know all about how to project the character via voice and gestures...

The production was Tosca, plain and simple. Tosca in Rome in the right historical time. But isn't it time that the sagrestano lets go of the hunchback and being some kind of comic relief. Luckily Roland Schubert who sang this role had a great sonorous voice. Loved his voice. Cesare Angelotti was sung by Krzysztof Szumanski, also a bass, acted well together with Neil Shicoff. Of course, the opera only took on form and real life when Maria Guleghina came in. Wonderful duet followed. After the Tosca in Vienna (April 25, 2009) I was interested in how Sciarrone and Spoletta was in this production. From Vienna I recall the Sciarrone but not Spoletta. Here there was a different interaction between Sciarrone and Spoletta was different, more competitive. I liked Jörg Schörner as Spoletta and Hyung-Wook Lee as Sciarrone. And Tomislav Lucic was a sympatric jailor. A perfect TOSCA!!!!

This page was last updated: June 20, 2022