Minnie = Emily Magee

Jack Rance = Claudio Sgura

Harry = Michael Laurenz

Jake Wallace = Davide Fersini

Nick = Martin Zysset

Ashby = Giuseppe Scorsin

Sonora = Cheyne Davidson

Sid = Tomasz Slawinsky

Trin = Ilker Arcayürek

Bello = Kresimir Strazanac

Joe = Boguslaw Bidzinski

Happy = Thomas Tatzl

José Castro = Valeriy Murga

Larkens = Aaron Agulay

Billy Jackrabbit = Thomas Forde

Wowkle = Bettina Schneebeli

Un Postilione = Patrick Vogel

Carlo Rizzi, conductor

Producer/production - David Pountney

Set design - Stefanos Lazaridis

Costumes - Sue Willmington

Choir rehearsal - Ernst Raffelsberger

Claudio Sgura sang instead of Ruggero Raimondi the role of Sheriff Jack Rance. New for the Zurich production, he is not new for the role, he did it before in London etc.

I would not be surprised to hear that it was the production itself which induced Ruggero Raimondi to withdraw. In the Zurich production no stage is plain and straight. It makes it hard to walk especially as one is supposed to be natural. And it is the biggest drawback to this production and does not seem to serve any meening. Too bad otherwise it could have been perfect. I like the way it uses movie to enhance the drama.

Emily Magee as Minnie was in a fantastic voice and her acting ditto. And I had not been bored by this opera before Minnie (Emily Magee) came into it nor later even as I had a severe head-ache going on all the time. It was Claudio Sgura who really came to be the Jack Rance when Minnie came. I loved him in this role. He reminded me so much of the young Silvano Carroli in the 1983 DVD from Royal Opera House. Jose Cura was Dick Johnson with heart and soul, he voice was beautiful, clear and his acting was superb.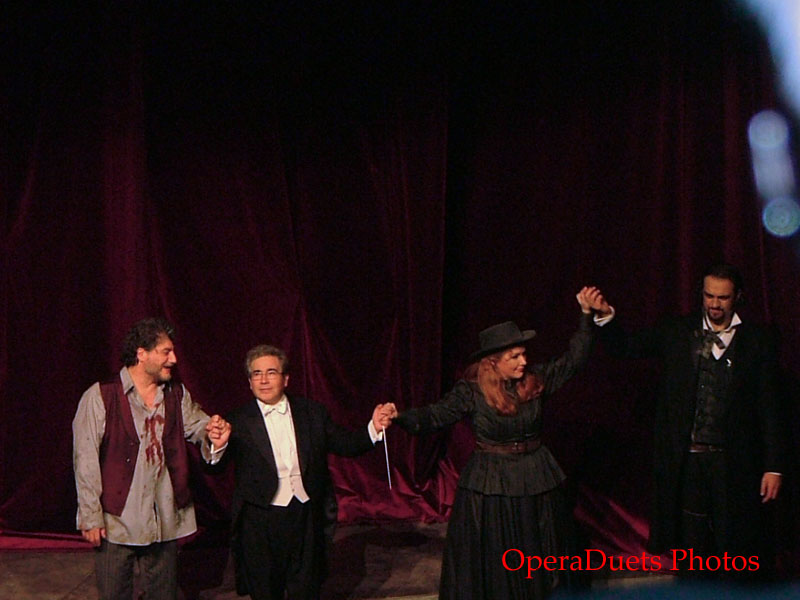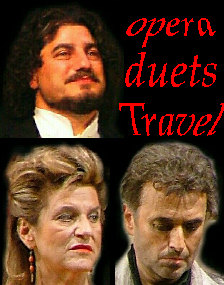 This page was last updated: June 20, 2022