Riccardo = Valter Borin

Cuniza = Ekaterina Gubanova

Oberto = Michele Pertusi

Imelda = Sophie Podjiclis

Carlo Rizzi, conductor

Orchestre National de France

Chœur de Radio France 

direction Kalman Strausz

Oberto by Verdi in Theatre des Champs-Elysee. Concert version. From the first notes of the ouverture it was definitely Verdi. The first opera by Giuseppe Verdi, so of course it was young Verdi that some times sounded a bit like the older opera composers. Valter Borin sang Riccardo as Fabio Sartori was unwell. He sang Riccardo's two arias beautifully. In Oberto the tenor (Riccardo) is the villain and the bass (Oberto) is the hero.

Maria Guleghina with blond hair and glasses, she looked wonderful. Unfortately she was not well so sometimes the planned execution of notes did succed, but she was still able to make this Leonora a special treat. For those that simply does not like Maria Guleghina even tried to pin the the cutting of caballettas to the soprano, but it was more Radio France etc.

Ekaterina Gubanova sang the role of Princess Cuniza. The mezzo-soprano was in great shape and showed the noble Cuniza in all her glory.

Michele Pertusi was Oberto, father of Leonora and the enemy of Riccardo. Oberto is obsessed with honour. For modern eyes Oberto is too into himself and his own feelings to think what actions would mean for his daughter. Riccardo on the other hand only realize how wrong he has acted after he kills Oberto. Michele Pertusi was wonderful as Oberto, naturally.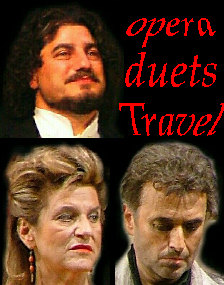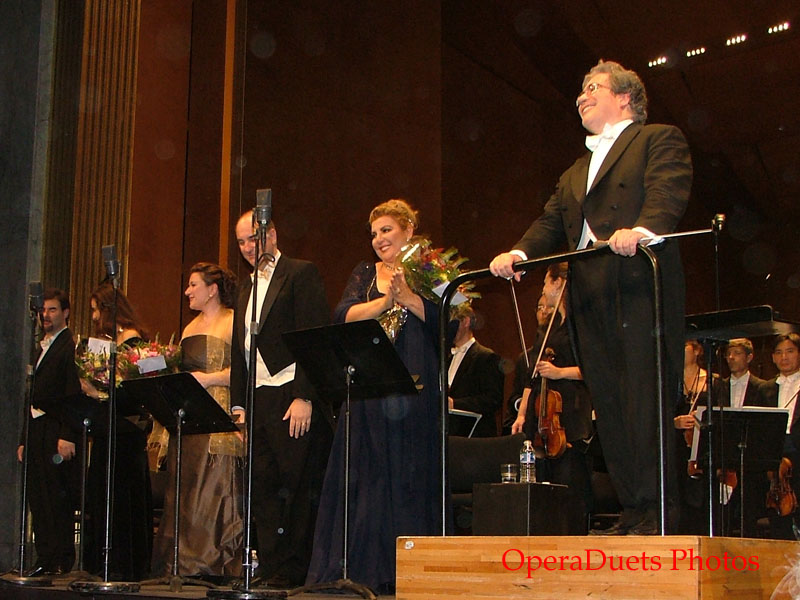 This page was last updated: June 20, 2022