2013
-09-16 Carmen (G. Bizet),
Carmen = Rinat Shaham

Don José = Roberto Alagna

Escamillo = Laurent Naouri

Micaëla = Anita Hartig

Zuniga = Jongmin Park

Moralès = Gabriel Bermúdez

Dancairo = Mihail Dogotari

Remendado = Sebastian Kohlhepp

Frasquita = Hila Fahima

Mercédès = Juliette Mars

Dan Ettinger, conductor

Inszenierung und Bühnenbild - Franco Zeffirelli

Kostüme - Leo Bei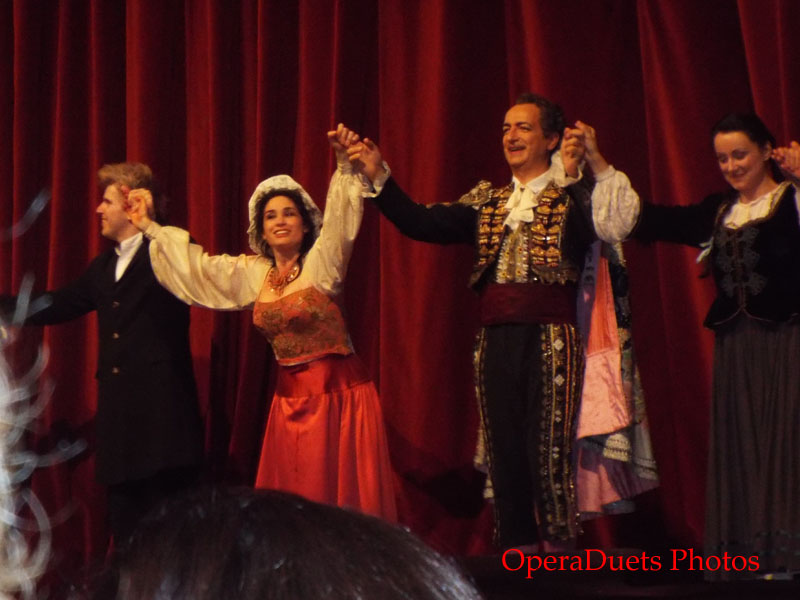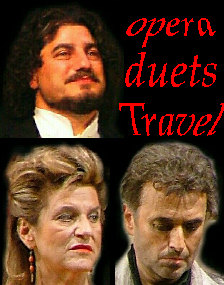 This page was last updated: June 20, 2022
The perfect Monday of Carmen (September 16, 2013)

I did not think I would do it. Why should I need to buy another ticket for another Carmen when I have seen so many? And also several times the same production in Wiener Staatsoper.

It was NOT because Roberto Alagna was Don José, Rinat Shaham was Carmen, Laurent Naori was Escamillo and Anita Hartig was Micaela. But I still paid 197 Euro for one of the 2 seats available.

2013-09-16 Carmen (Bizet), Wiener Staatsoper

Carnen = Rinat Shaham

Don José = Roberto Alagna

Escamillo = Laurent Naouri

Micaela = Anita Hartig

Dan Ettinger, conductor

I would have loved the ticket to be cheaper. But how can one regret PERFECTION. It started with the most perfect Prelude. I have never enjoyed the Prelude of Carmen just like it was on September 16, 2013. DAN ETTINGER was the conductor. And Dan with his crazy hair made my day with that piece. I never thought it would be possible but my Dream Carmen Prelude came through. Other conductors just annoyed me from their first beat of the Prelude. This was a Dream. The wonderful conductor with this wonderful orchestra. The crisp, clear sound of orchestra and one sound that just continued to amaze, Dan Ettinger made CARMEN sound new and fresh. And that is just impossible, after all This is Carmen!!!!

This time even where the dialogue was cut it was cut in a way that only works in the advantage of the drama. That is rare. I did not expect to like Roberto Alagna a lot but he was perfection. The perfect Don José and with Rinat Shaham so very close to the perfect Carmen. But with Rinat Shaham that is just nitpicking. I loved Anita Hartig as Micaela, but I want to see her in bigger roles like Marguerite in Faust. And while I am in an Alagna rush with Roberto Alagna as her Faust. Laurent Naouri was also great, how great is hard to say with a smallish role as Escamillo.

Even as it rained hard when the opera ended I was surprised so few waited for the Great Roberto Alagna. But that made my waiting short and my back pain managable. He came out with his girl friend. So that was a 2 for 1 moment.