2014
-12-13 Los diamantes de la corona (Francisco Asenjo Barbieri),
CATALINA - María José Moreno

DIANA - Marina Pardo

MARQUÉS DE SANDOVAL - Carlos Cosías

CONDE DE CAMPOMAYOR - Ricardo Muñiz

REBOLLEDO - Fernando Latorre

DON SEBASTIÁN - Gerardo Bullón

ANTONIO - Joseba Pinela

CRIADO - Antonio Gómiz

UJIER - Xavi Montesinos

Oliver Díaz, conductor

Orquesta de la Comunidad de Madrid

Coro del Teatro de La Zarzuela

Director:

Antonio Fauró

ARTISTIC TEAM

Music director - Oliver Díaz

Stage director - José Carlos Plaza

Sets and lights - Francisco Leal

Costumes - Pedro Moreno

Stage assistant - Jorge Torres

Costumes assistant - Carmen Mancebo

Lights assistant - Pedro Yagüe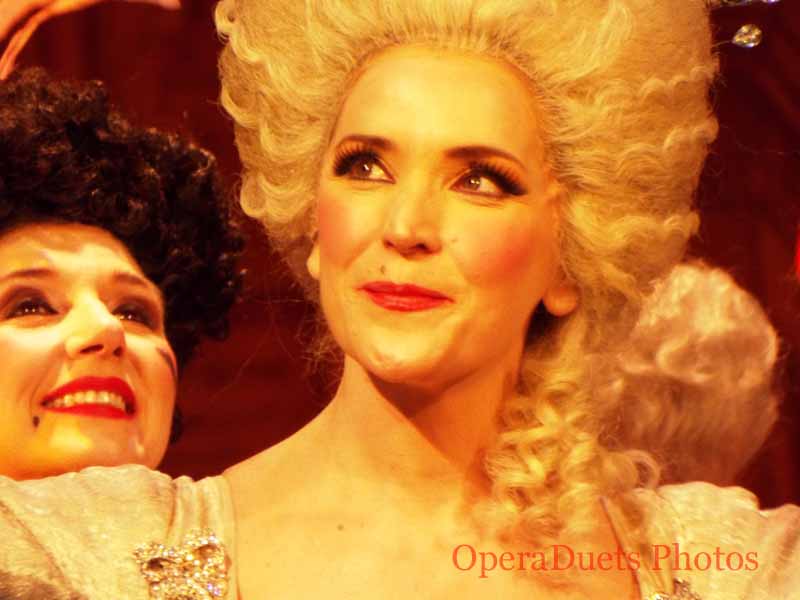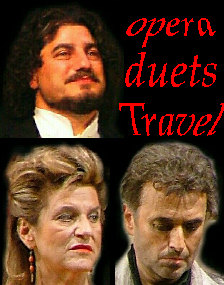 This page was last updated: June 20, 2022
Beautiful singing and lovely production. Great fun and surtitling in Spanish and English. A full theatre. Lots of Bravos. A lovely theater night but not something I needed to go to see more times not like La Chulapona by Moreno Torroba.

SYNOPSIS

Queen Maria of Portugal (Catalina) is about to come of age; in the meanwhile, the Conde de Campomayor acts as the regent. Aware of the poverty of her people, and that there are many jewels in the royal jewelry box, the queen decides to convert them into money, replacing the real jewels with false ones without anyone knowing.

The Crown Diamonds

Approximate duration: 2 hours and 30 minutes

Zarzuela in three acts by Francisco Camprodón

Music by FRANCISCO ASENJO BARBIERI

Worldpremiered at Teatro del Circo in Madrid, September 15, 1854

Production of the Teatro de la Zarzuela (2010)