Macbeth = Plácido Domingo

Lady Macbeth = Liudmyla Monastyrska

Macduff = Rolando Villazón

Banco = René Pape

Malcolm = Florian Hoffmann

Dama di Lady Macbeth = Evelin Novak

Medico = Jan Martiník

Un Sicario = Jan Martiník

Daniel Barenboim, conductor

NACH EINER INSZENIERUNG VON

Peter Mussbach

Tenor Placido Domingo is now a baritone (just like he is sometimes the conductor. Tenor Rolando Villazon was in good shape as Macduff.

The production was good. It was one of the productions where the witches is really spot on. This was a believable theater. Scenography was just to give a emotional feeling. Colors and lights was also done to make us feel the reality in stead of just seeing it in a realistic setting. Placido Domingo's baritone was dark and heavy and he was a very much believable Macbeth. Ludmila Monastyrska was an amazing Lady Macbeth. Her voice has the most velvety, beautiful quality and at the same time she gives the role all the rage and all the other feelings. Beautiful and dangerous woman. Rene Pape as Banquo is naturally a solid choice and does this role well. Rolando Villazon was Macduff and in this production Macduff gets a little lost not strange when we Birnam forest move (Fangorn!!!! - Tolkien, dude).

Small things, sometimes Macbeth sings about something he sees but the production team misses to make the audience see it. Was it it misses or did they decide to do it like it.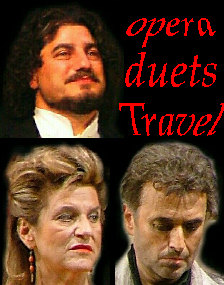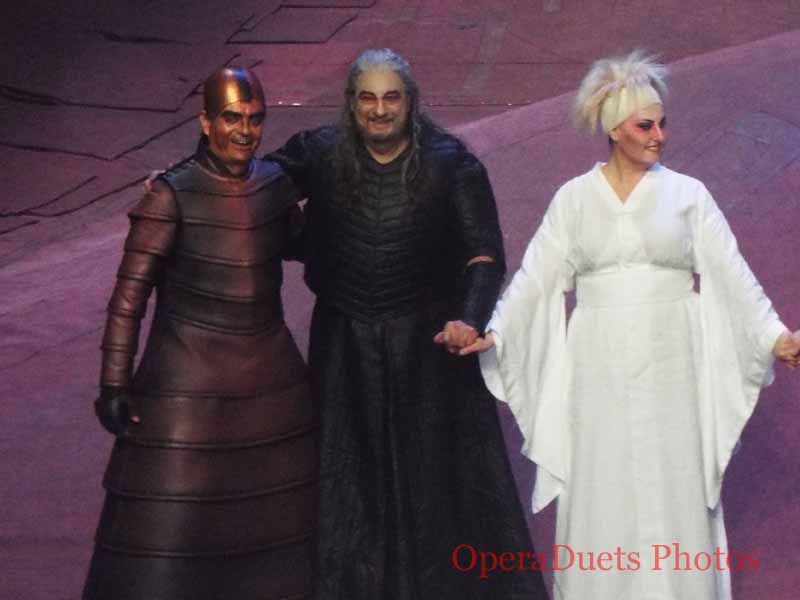 This page was last updated: June 20, 2022