Adriana Lecouvreur = Angela Gheorghiu

Maurizio = Marcelo Alvarez

La Principessa di Bouillon = Luciana D'intino

Il Principe di Bouillon = Wojtek Smilek

L'Abate di Chazeuil = Raúl Giménez

Michonnet = Alessandro Corbelli

Quinault = Alexandre Duhamel

Poisson = Carlo Bosi

Daniel Oren, conductor

Stage director - David McVicar

Sets - Charles Edwards

Costumes - Brigitte Reiffenstuel

Lighting - Adam Silverman

Choreography - Andrew George

Chorus master - José Luis Basso

It is wonderful and rare to see a truly traditional opera production but for Adriana it is so right.

Loved the production and did warm up to this opera rather quickly. I loved Alessandro Corbelli as Michonnet. He was so right for the role. He loves Adriana and he is the decent type of a fellow someone to trust interely. Raul Gimenez as L'Abate was also wonderful as this not so trustworthy man, not so much of a man of the Church as a man of the flesh. Wojtek Smilek as the Prince of Bouillon was impressive, too.

Angela Gheorghiu was not impressive as she started with "Io son l'umile ancella", mostly because I have heard the likes of Montserrat Caballe singing it, and with MC it is most impressive and impressionistic. The rest of the audience, however, went wild for Angela Gheorghiu. Luciana D'Intino was her rival the Princess of Bouillon and Luciana was great. Luciana has everything passion and La Voce and her voice can go through all and everything. Marcelo Alvarez was just the most adoringly, wonderful Maurizio. What a beautiful voice? He could use to loose some weight but NOT if it changes his voice because the Voice is Perfect.

Daniel Oren conducted and the orchestra was just wonderful. Angela Gheorghiu became better and better. Luciana wins on power, Angela wins on sweetness. Marcelo Alvarez has it all! BRAVO tutti!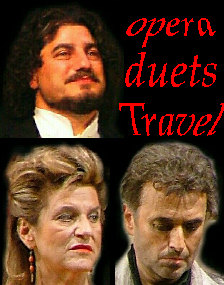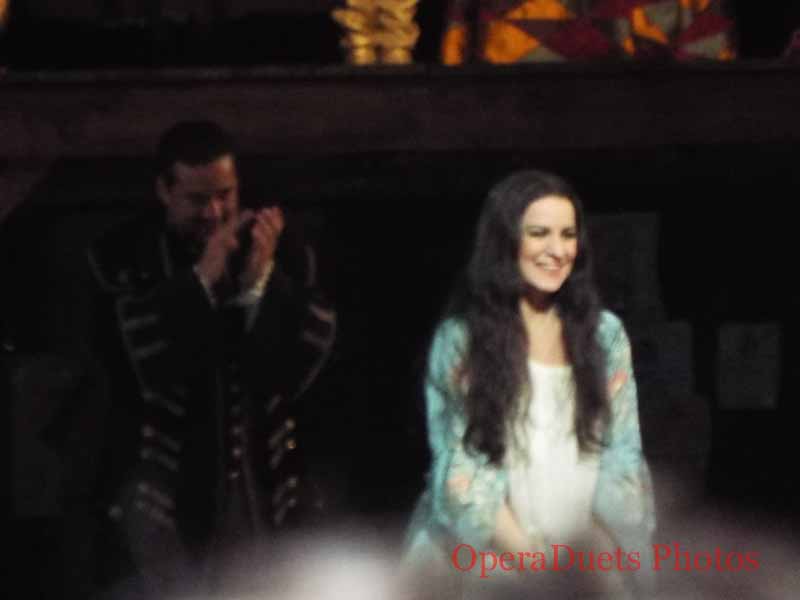 This page was last updated: June 20, 2022