OPERA BERGEN

Grieghallen 27,28,31/3 & 2/4-1993

SAMSON OG DALILA

(Camille Saint-Saëns)

Anne Randine Øverby, conductor.

The Venue: Grieghallen, Bergen (Norway)

I know I was there but unfortunately I do not remember much from it. But I think I would have remembered if it had only been a concert version. I do think that I was impressed with Gail Gilmore's Dalila and by Anooshah Golesorkhi as Grand Pretre.

Dalila = Gail Gilmore

Samson = George Gray

Gran Pretre = Anooshah Golesorkhi

Abimelech = Boris Agayev

Old Hebrew = Boris Agayev

Philister = Oddbjørn Hanto, Kåre Pettersen

Messenger = Kåre Pettersen

Anne Randine Øverby, conductor

Regie - Bruno Berger

Costume design - Helge Braanen

Light design - Jens Lange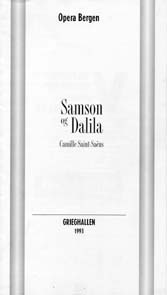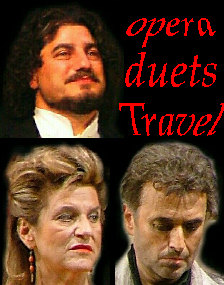 This page was last updated: June 20, 2022