Why go to see Wagner's Die Walküre when you're not exactly a Wagner fan. I prefer Verdi to Wagner. But I also like Plácido Domingo. So after seeing some video from Vienna State Opera with Plácido as Siegmund ("Tales from the Opera"), I wanted to see this opera and this production myself even without PD.

Waltraud Meier & Siegfried Jerusalem was exciting Sieglinde & Siegmund. I loved Fricka embodied by Margareta Hintermeier,  wife of Wotan, loving Wotan but duty tells her to condemn Siegmund, for loving his twin sister. Brunnhilde, a goddess who does what her father wishes, not as he says. She must be human, but only a hero (Siegfried) will be able to awaken her. Wotan was real person in this version. It was great!!!!

1630-2230 in the opera. OK if its this production.

BRAVA; Margareta Hintermeier!!.

Sieglinde = Waltraud Maier

Siegmund = Siegfried Jerusalem

Brunnhilde = Gabriele Schnaut

Fricka = Margareta Hintermeier

Hunding = Egils Silins

Wotan = Falk Struckman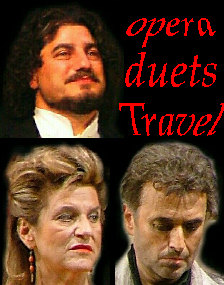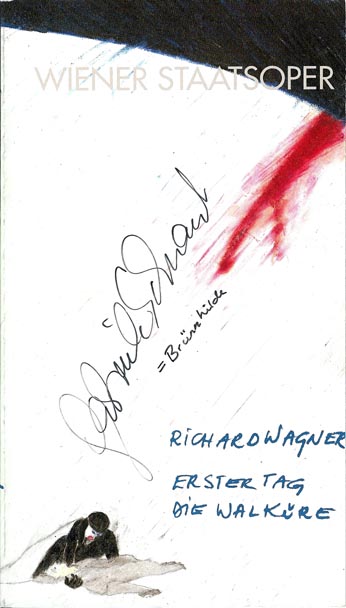 This page was last updated: June 20, 2022