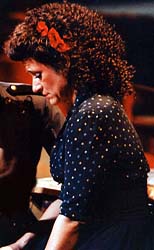 3 months ago I was on my first Carmen in Vienna with Agnes Baltsa as Carmen, I saw two in June (
23
&
26
), so I knew what to expect in a way. But I must say this was a much better show yesterday. For one thing, the conductor was great, and the orchestra played with an unusual warmth. The Chorus was also moving and acting better, especially the men had improved, the woman did need much improving, so they were great this time too.
Sutej, the conductor did not move much in, but he was always very clear about what he wanted from the orchestra. He know that the Wiener Philharmoniker is a great orchestra, so he knew when to let go, and when to be obvious to the musicians what he wanted, at which beat they should play. This time the trumpeter at the stage for the change of the guard, did no false notes. But there was some small incidents of unclear playing from one of two instruments, but I was not able to hear which one it was, but I think it was a wind-instrument.

The singers: Agnes Baltsa singing her CARMEN, her voice is no longer always perfect in the arias, especially was the Habanera showing that she had some difficulties. But Carmen is not about belcanto it is about a woman who can make men to her toys. She was beguiling and splendid, fascinating and a mystery. I do not regret coming to Vienna for another of her Carmen's. DON JOSE Fabio Armiliato was wonderful in singing and acting. Very truthful, and obviously he was a Don Jose that this Carmen liked, what a chemistry, he was under the Baltsa spell. MICAELA Ildiko Raimondi has a sweet and warm soprano voice, she was perfect as Micaela, maybe a traditional Micaela, but I liked her. ESCAMILLO Tom Fox, I could almost see in Baltsa's face a torment of listening to him singing the Toreador Song, well, it certainly was a torment for me. Baltsa is a professional, and did not go out of her role, but she really preferred Fabio to Tom. And then I must mention Frasquita and Mercedes, Simina Ivan and a stipendiate from Karajan Center, and it was the new Mercedes that impressed me very much, beautiful voice and perfect onstage. Yu Chen was a splendid Morales.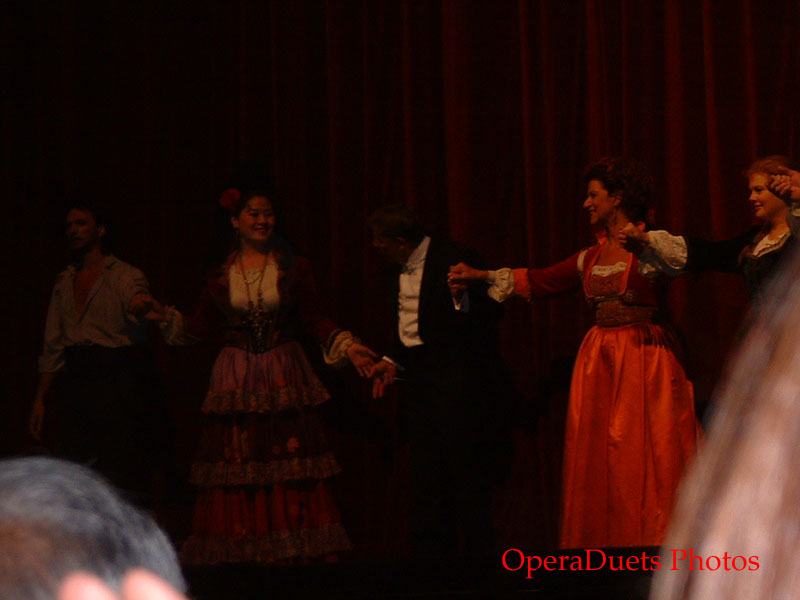 Don José = Fabio Armiliato

Escamillo = Tom Fox

Micaëla = Ildiko Raimondi

Frasquita = Simina Ivan

Mercédès = Songmi Yang

Zuniga = Janosz Monarcha

Moralès = Yu Chen

Remendado = Helmut Wildhaber

Dancairo = Markus Nieminen

Lillas Pastia = Hacik Bayvertian

Vjekoslav Sutej, conductor

Inszenierung und  Bühnenbild - Franco Zeffirelli

Kostüme - Leo Bei

Choreographie - Rafael de Cordova

Chorleitung - Ernst Dunshirn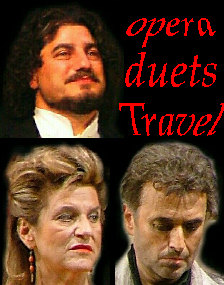 This page was last updated: June 20, 2022