Mustafà = Ferruccio Furlanetto

Elvira = Simina Ivan

Zulma = Stella Grigorian

Haly = Marcus Pelz

Lindoro = Juan Diego Flórez

Taddeo = Alfred Šramek

Frédéric Chaslin, conductor

Inszenierung/Bühnenbild - Jean Pierre Ponnelle

L'Italiana in Algeri

Conductor Frederic Chaslin 

WHAT A PERFORMANCE!!!! Have I ever smiled as much during a performance, I can still feel it in my face, such happy smiles means work for muscles in the face. After the performance I met Nancy Gustafson, soprano and fiancee of the conductor Frederic Chaslin, what have you done, it was do fantastic. I just had to ask somebody about that, what made this performance so extraordinary, who did it, is it just magic, ensemble-work. Nancy who I saw at the last performance (May 31) obviously recognized me from the crowd otherwise I do not think that I would have gotten to talk to her. She was all smiles too. AGNES BALTSA WAS SPLENDID AS ISABELLA, I think it was maybe Agnes that was throwing her magic in the operahouse. She was in such good humor, they all were great. One mishap, Juan Diego Florez came a bit late in the male terzett (Mustafa, Taddeo, Lindoro) to the "Per lui che adoro", in the second he had come down. Good I was nervous that Florez had maybe broken a leg behind the scenes. But luckily he had just been delayed, and was jumping on the stage with great vigor in the Pappataci scene.

And on this day when we came out of the opera house it had stopped raining.And at the stage door I saw Nancy and the Chaslin, the indentant Ioan Holender, Furlanetto and Florez, and AGNES BALTSA in the portier room, and we were many to take photos and to get autographs.

And soon I will be going back to Hamburg for my second Otello with Cura, Frittoli.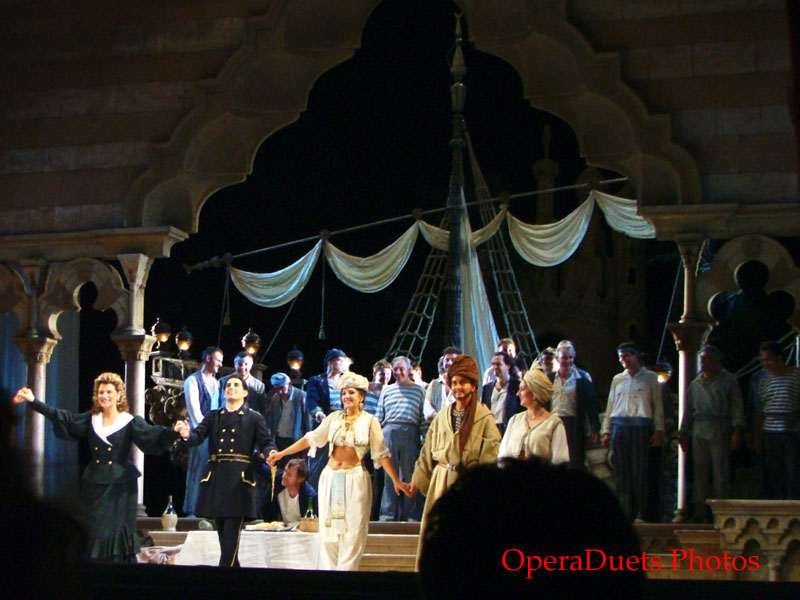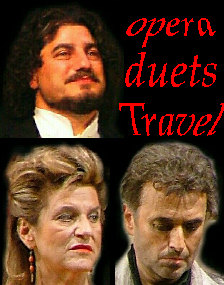 This page was last updated: June 20, 2022