Opera Konzertant

Medora = Marina Mescheryakova

Gulnara = Susan Neves

Seid = Carlo Guelfi

Giovanni = Josep Ribot

Selimo / Un Eunuco Negro / Schiavo

= José Manuel Zapata

Marco Guidarini, conductor

First I took the night bus to Oslo as usual. Luckily my bus was not affected by the bad weather, real snowy conditions that had closed some mountain roads. So I came in Oslo in good time for my flight. And then I was in Barcelona after almost 3 hours on the plane. All one had to look forward to was untasty plane food. So bad that only the cola light and Pringles tasted good. At last, Barcelona airport and my first encounter with the Catalan way of queuing. Very polite and nice queue for taxi. And there were many taxis and many people, and it was quick and polite. So then I was at my hotel. Nice hotel but my room was very cold. Then I went to Placa Catalunya to get used to going to the center and to have some nice

food (and get my tickets). Then soon it was time to get to the Liceu for a concert version of Verdi´s Corsaro.

The orchestra was onstage. It was chairs and note-stative for the singers. I was on front row. It was a wonderful sung and "acted" Corsaro, Medora was wonderful, Gulnara even more wonderful, & Corrado, the Corsair, Jose Cura was splendid. After a long wait Jose Cura came out at the stage door. He was photographed, and after signing and talking to his fans, at proximo midnight it was truly over.

Today, Friday 4th, I have been suffering headaches, after my first try out, I had to stop before I came to Placa Catalunya, I stopped at Provinca and sat down at a small cafe, unfortunately It was heavy music'ed. So I had to get to Muntaner and my hotel. After more tablets and eating, and laying in my bed. I was ready to go out again. Placa Catalunya and down la Ramblas to Liceu and down to the harbor (almost) and the up again. At Placa Catalunya I visited Fnac, at Liceu I visited the Shop and then Plácido Domingo came, he is singing Parsifal day, and I got one good photo of him, when I came up from the harbor, I was hijacked into a restaurant, ate great ensalada and had a bite of pollo, then back to Muntaner, and

my hotel.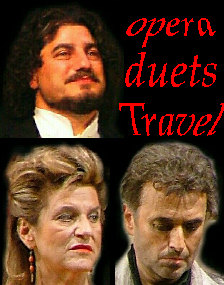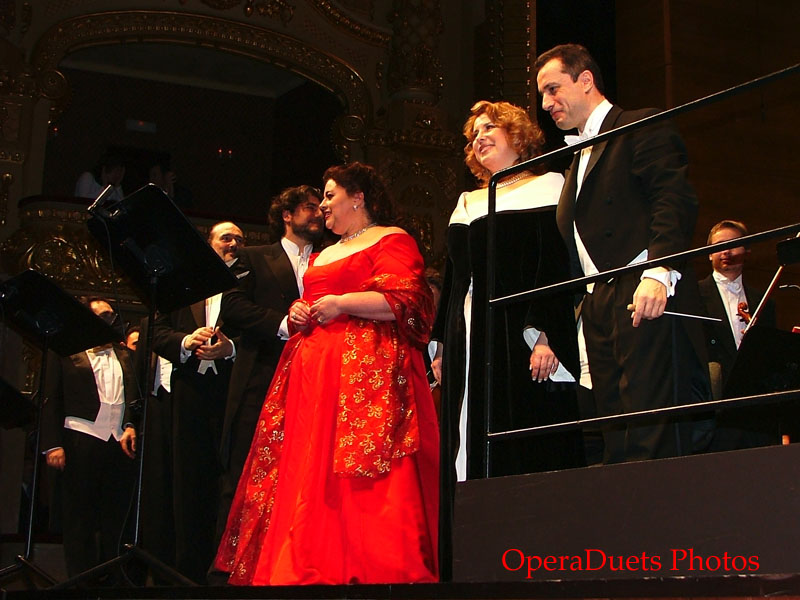 This page was last updated: June 20, 2022