Nabucco = Leo Nucci

Ismaele = Fabio Sartori

Zaccaria = Carlo Colombara

Fenena = Nino Surguladze

High Priest of Belo = Carlo Striuli

Abdallo = Carlo Bosi

Anna = Patrizia Cigna

Daniel Oren, conductor

Director - Denis Krief

Scenographer  - Denis Krief

Costume Designer  - Denis Krief

Choir Master  - Marco Faelli

Director of the Corps de Ballet  - Maria Grazia Garofoli

Lighting Designer  - Paolo Mazzon

Director of stage design - Giuseppe De Filippi Venezia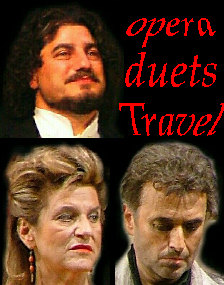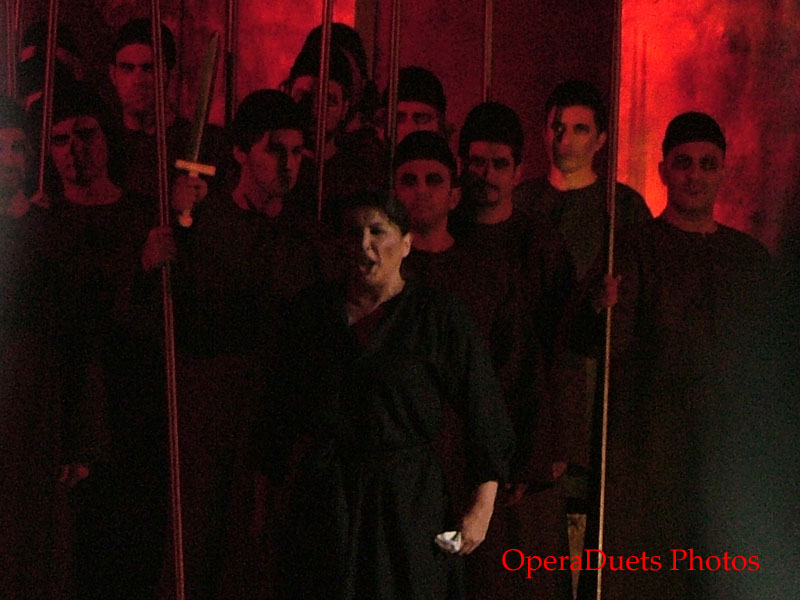 Now Nabucco. Not the same production as two years ago. Leo Nucci was also then Nabucco and Susan Neves was Abigaille. Disappointment, two-fold; the production in 2005 was better, and my seat was better: I could hear better then, and no-one was talking during the show. Having read some review of the production with their pointing out disappointment towards Carlo Colombara and Maria Guleghina, they loved Leo Nucci, of course... so I knew something. And it was announced at the loud-speaker, that Colombara although slightly ill he was still singing. And you could tell he was not in top form but he was steadily better. Maria Guleghina was also weak sounding, but I think that was because of my seat. Had I been sitting in Poltronissimo Gold section and not (just) poltronissimo then I think my feeling had been better about this production, but I would still have found the ballet thing stupid and wondering why did they put such a boring costume on the wonderful soprano, Maria Guleghina. Fenena and Anna got something beautiful to wear. White for Fenena, red for Anna, but for Abigaille, dark earth colors.

And then singers did not come out where I was standing.

Must have more Maria Guleghina live. Especially as Abigaille....

This page was last updated: June 20, 2022