Juanjo Cura, tenor

Javier Tucat Moreno, piano

Malys Im, double bass

Guillermo Destaillats, bandoneon

??, percussion

It was cold in Berlin. And it was even a bit cold in Kammermusiksaal Philharmonie Berlin. It is a special concert room with a small plattform in the middle, just the right size for a small group of people with instruments. For 5 people, it was perfect.

Juanjo Cura seems to have more than just Argentinians on his side as fans of him and of tango, it was quite a lot of Germans there too. The concert hall was not full  but it seemed to be more more than half full. I sat in the front row, in the best seat of the room. I bought my 3rd Juanjo Cura CD there, Pasional. He talked in German during the concert and we had no program, all our information was from Juanjo himself in his German. Since I am not German myself but understand German and speak a little myself I still had a little problem since his German was good but it was an Argentinian speaking German... But it was still very impressive to do that.

My other disadvantage is my not knowing too much about Argentinian Tango. For so many there they knew the music already and loved it already. I am more of the classical person. Juanjo Cura is more approaching the music like a Jazz singer would, being very free with the notes. But Juanjo Cura's voice is a true tenor voice. Personally I will always regret that he did not choose the more classical path but Juanjo seem to enjoy more the explosive passion of the tango. And he really acts it out. Nobody can say that he just sings because he doesn't just sing he is every tango and song he sings. But sadly it reminds me of why I "hate" Jazz and LOVE Classical music. I will always love more the correct attack to the notes that are the Classical way and dislike most of the loose attack that is Jazz. But I don't regret using my money to go to Berlin just for this concert. I don't regret that at all. I loved his singing "Dein ist mein ganzes Herz" from Lehar's Das Land des Lächelns. His singing My Way in German. And some of the tangos/boleros/songs that he sang as nicely as he does on his CD's.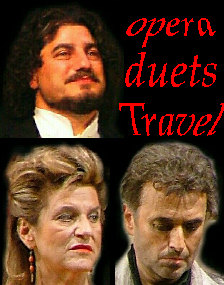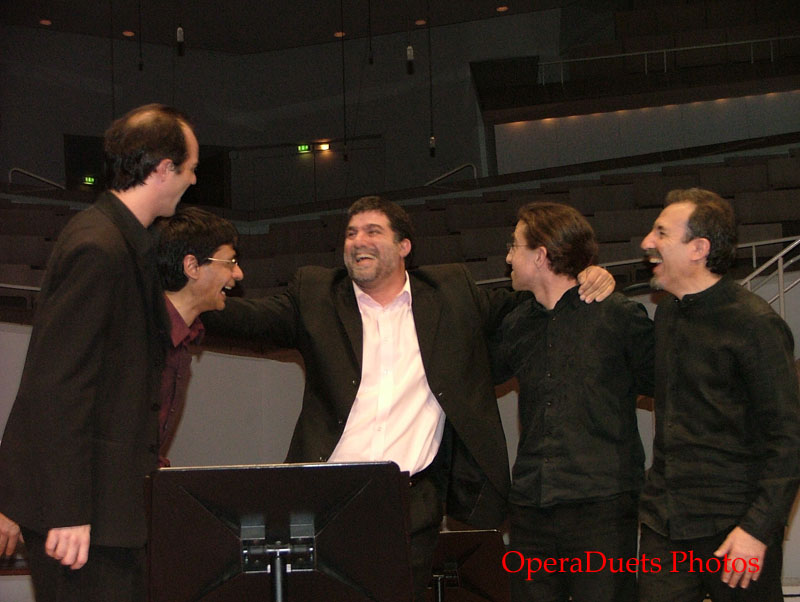 This page was last updated: June 20, 2022