Gustaf III. = Ramón Vargas

René Ankarström  = Dalibor Jenis

Amelia = Indra Thomas

Ulrica Arvedson = Elisabeth Kulman

Oscar = Ileana Tonca

Christian = Marcus Pelz

Horn = Janusz Monarcha

Warting = Dan Paul Dumitrescu

Richter = Peter Jelosits

Diener = Peter Jelosits

Paolo Carignani, conductor

Inszenierung - Gianfranco de Bosio

Bühnenbild - Emanuele Luzzati

Kostüme - Santuzza Calì

Chorleitung - Thomas Lang



9. Februar 2009
UN BALLO IN MASCHERA

(66. Aufführung in dieser Inszenierung)

Beginn: 19.00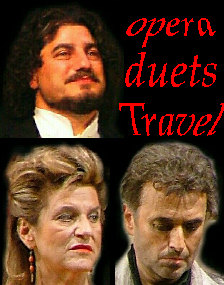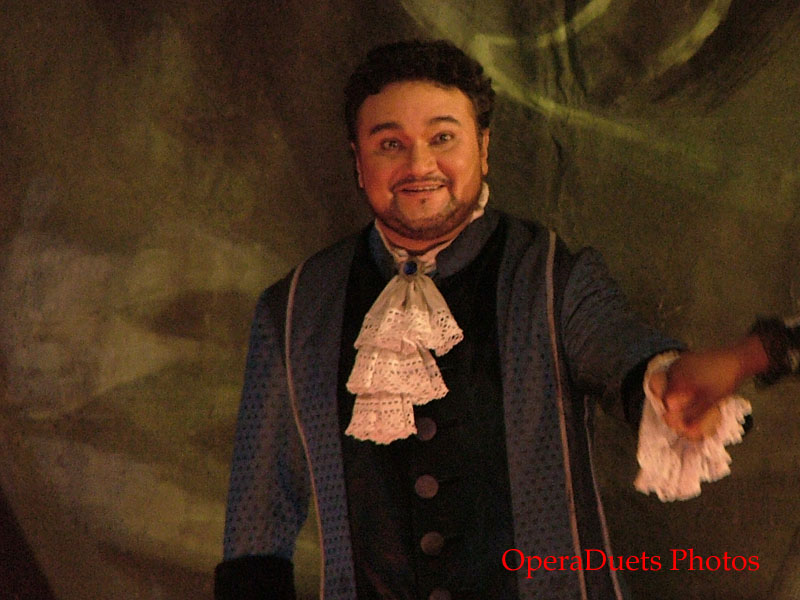 This page was last updated: June 20, 2022
INDRA THOMAS triumphs as Amelia

Ileana Tonca is wonderful as Oscar. Elisabeth Kulman, who I saw as Fenena, is actually a marvel as Ulrica. For the first time the scene with Ulrica made sense, both musically and as theatre. BRAVA!!!

First in the 3 act, the masked ball, was the costume of Amelia right for Indra Thomas. If this had been a new production then I would have wondered if the old art of making attractive costumes to big bodies had gone lost. Even with her costume not being right for her Indra Thomas managed to project her inner Amelia. Her voice reminded me of Jessye Norman. My wish for Indra Thomas is that she will be recognised as a great soprano, and then she could be DIVA enough to demand costumes that sits right. That would be great for her and her audience.

The men, Ramon Vargas and Dalibor Jenis took longer to warm up. But they were also great.

This production was no doubt set in the historical time of King Gustaf III of Sweden. I really liked it.