Nedda (Colombina) = Nicoleta Ardelean

Tonio (Taddeo) = Lado Ataneli

Beppe (Arlecchino) = Herwig Pecoraro

Silvio = Tae Joong Yang

Erster Bauer = Jens Musger

Zweiter Bauer = Wolfram Igor Derntl

Asher Fisch, conductor

Inszenierung / Bühnenbild / Kostüme - Jean-Pierre Ponnelle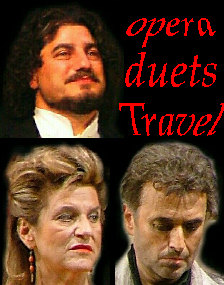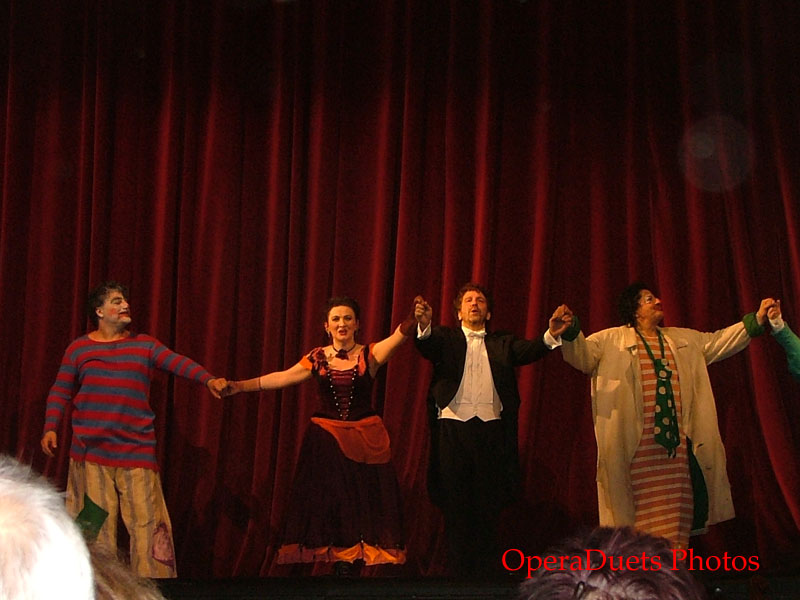 José Cura plays Canio as a drunkard from beginning to end with serious violence problems. I did not really get Lado Ataneli's Tonio. I found him enjoyable to see and hear but I did not understand Tonio at all. Canio was easy to get into. Nicoleta Ardelean was giving her first time in Staatsoper as Nedda. She was also good and improved during the performance. The other roles was also solidly sung and acted. This time Tonio gets the Prologue.

José Cura in der Materialschlacht - DiePresse.com

Die Presse seemed not to like José Cura at all. But loved Lado Ataneli as Tonio. A better Tonio than Jago. I saw Lado Ataneli as Jago in Hamburg 6 years and I think it was a better role for him. But of course that was in 2004.

This page was last updated: January 9, 2017