Even as the concert was on Monday many JC fans was there and althought there was still free seats in the hall it still seemed quite full. Monday means taking 2 days off work for those not living close to Vienna. Saturday would have been a much better day. Secondly Sunday, third Friday. But it was quite good for being on Monday. I feel the concert could have been advertised much better. Maybe an opera concert with Jose Cura would have been completely sold-out even as it was a Monday in early December, but Argentinian songs with masters like Carlos Guastavino, Alberto Ginastero and the new composer Jose Cura himself should have been a must for all opera lovers especially if Cura is one of your tenor heroes.

From Tristan und Isolde on Sunday to Jose Cura singing songs on Monday, that is a distance. Excellenc is excellence in whatever form it takes. An ethusiastic audience greated the great maestro with thunderous applause. Jose Cura relaxed and smiling sat down. Kristin Okerlund sat down at the piano, with a young man as her page turner. A woman sat down, she too like Okerlund and Cura had some notes (papers) in front of her.

The concert started with Jose Cura singing alone Hilda Herrera's Desde el fondo de ti, then the piano invoced Maria Elena Walsh' Postal de guerra. Then Jose Cura started talking as he did during the concert. The other woman was called "Lalo" (?), a friend of Cura who would be reciting in German some short verses to give us some idea of what the songs meant. It was hard for me to hear her and so I got no more idea of the songs from her. Our progammes was free. The 3rd song according to the program was Alberto Ginastera's Accorro, but that was not what he song, we got that as one of the encores instead.

Instead of going through it song by song, here is my impression of the concert. Many years ago Jose Cura recorded Anhelo and that CD had many of the songs he now song. Those years gave Jose Cura a greater depth and a passion that makes these songs even better today than ever. Cura sang his own work of Pablo Nerudas Sonetas with Lalo in the role of the woman as Cura was the man. It was magic!!!

In the second half it was more unfamiliar songs except La rosa y el sauce and of course, La cancion de la Bandera by Panizza. Highlights. And then 3 encores!!

And after the concert, meeting with fans and Jose Cura inside the building. It was a cold day in Vienna, rain and icy winds. At last I had to go.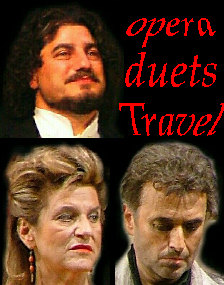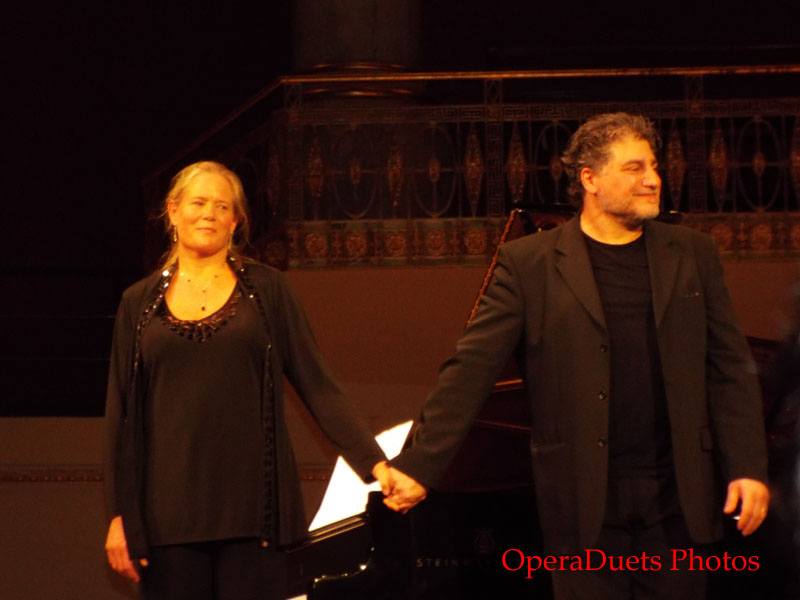 This page was last updated: June 20, 2022