Santuzza = Elena Zhidkova

Turiddu = Jorge de León

Lucia = Ronnita Miller

Alfio = Mark Delavan

Lola = Stephanie Lauricella

Zwei Bauern = Robert Klöpper

Tomasz Rakocz


John Fiore
, conductor
Chor der Deutschen Oper Berlin

Kinderchor der Deutschen Oper Berlin

Orchester der Deutschen Oper Berlin

Director - David Pountney

Stage design, Costume design - Robert Innes Hopkins

Choreographer - Silke Sense

Chorus Master - William Spaulding

Childrens Chorus - Christian Lindhorst

It was almost 11 years ago that I saw this production for the first time (2005-05-01) and I do not like it much. The singing was superb on this occacion. Jorge de Leon (Turriddu) and Elena Zhidkova (Santuzza) have the most amazing voices, strong, vibrant voices and the acting was also superb. Ronnita Miller who looked like a Mama from another show was the definitive Mamma Lucia. I found the whole opera Cavalleria Rusticana much more to my liking with this Mamma Lucia. She was so real, so touching and yes, totally believable. Lola was also very good. Mark Delavan was Alfio. His acting was all there but the voice was not up to the high power of rest of the cast which was a shame.

The production has its wonderful moments like the Mass with all the icons and the Hymn. The Lord is risen. The chorus was amazing and Elena Zhidkova was the high light and supported by the wonderful Mamma Lucia, Ronnita Miller. It was an OK production with an incredible cast. Or I should say the cast was very credible and real.

Worst moment was when Turridu is murdered and a doll was sent flying down and Reality just flew away. It was unbelievable, stupid and a crude moment.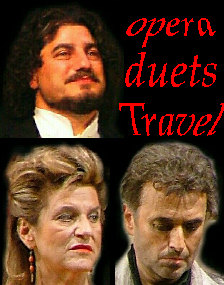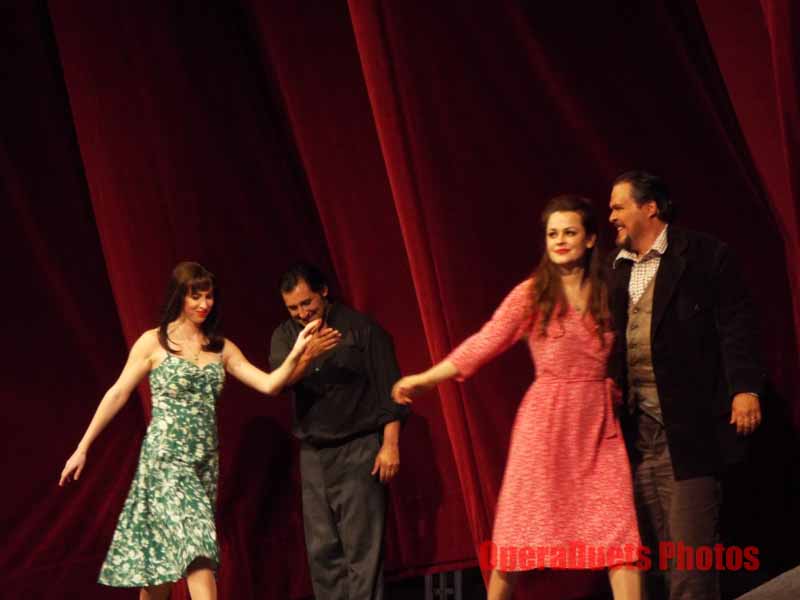 This page was last updated: June 20, 2022