Nedda = Carmen Giannattasio

Tonio = Mark Delavan

Beppo = Álvaro Zambrano

  Silvio = John Chest


John Fiore
, conductor
Chor der Deutschen Oper Berlin

Kinderchor der Deutschen Oper Berlin

Orchester der Deutschen Oper Berlin

Director - David Pountney

Stage design, Costume design - Robert Innes Hopkins

Choreographer - Silke Sense

Chorus Master - William Spaulding

Childrens Chorus - Christian Lindhorst

Just like in 2005 Jose Cura was Canio. In 2016 Jose Cura was even better. The singing was beautiful. Jose Cura may look older but he sings younger. The acting was great. He is truly a great Canio, I do long his Turriddu but this time JC could give everything to Canio because Jorge de Leon was Turriddu, Álvaro Zambrano as Beppe is just marvellous, he got everything the voice, acting and looks. Mark Delavan was Tonio. Great acting, weak voice compared to the others. But Pagliacci is all about acting.

Carmen Giannattasio was Nedda and since I don't care for Nedda I can only say she was good (she probably was amazing, but I don't like Nedda so,..). John Chest was Silvio. In another production I would probably say Bravo but here Silvio is a pathetic nerd, he is probably a Nedda stalker. And so the whole theater in theater gets another theatric layer and that it the whole Bajazzo thing is just a snare so that Canio can kill Silvio and just pretend to kill Nedda. La commedia e finita, but David Poutney ruins it when Canio can go away with Nedda. It nullifies it all.

Why should Pagliacci start with the dummy being cast down from the overhead to the road below and Mamma Lucia running to mourn her son. Hanno mazzato compare Turriddu! and the Prologue with Tonio. Why! The Funeral wagon with Mamma Lucia dragging it cross the stage during the Intermezzo. No! Why connect the opera together and then changes the whole stage into a theater stage. Stupid!

BUT Jose Cura was amazing!!!!!! BRAVO!!!!!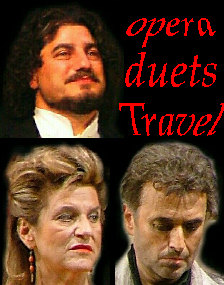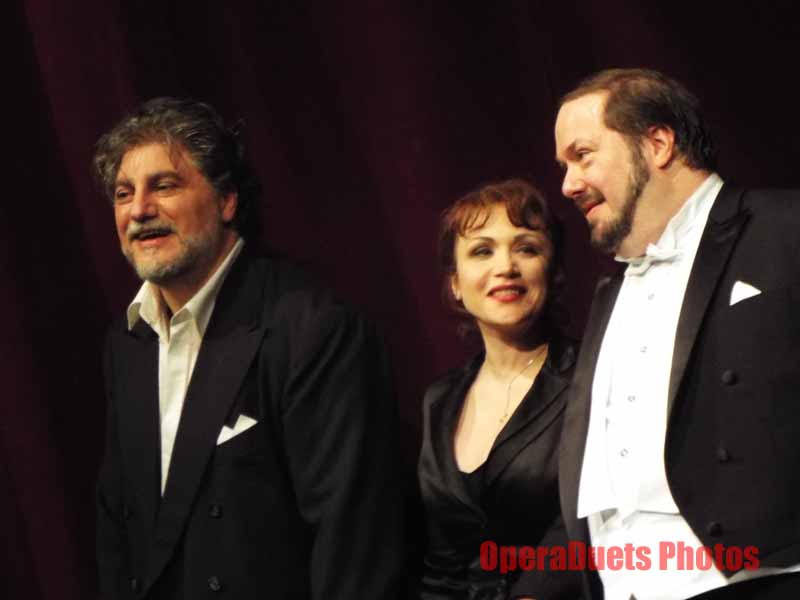 This page was last updated: June 20, 2022