Don Carlo - Bryan Hymel

Rodrigo - Simone Piazzola

Elizabeth of Valois - Kristin Lewis

Princess Eboli - Ekaterina Semenchuk

King Philip II - Ildar Abdrazakov

Grand Inquisitor - Paata Burchuladze

Frate - Andrea Mastroni

Voice from Heaven - Francesca Chiejina

Tebaldo - Emily Edmonds

Count of Lerma - David Junghoon Kim

Bertrand de Billy, conductor

Orchestra and Chorus of the Royal Opera House

Director - Nicholas Hytner

Designer - Bob Crowley

Lighting designer - Mark Henderson

Movement - Scarlett Mackmin

Fight director - Terry King

Co-production with

Norwegian National Opera and the Metropolitan Opera, New York

I love the production of Nicholas Hytner and I have enjoyed the DVD from The Royal Opera House (London) with Rolando Villazon and the video from Metropolian Opera (New York) from Met Opera on Demand (app on Ipad) with Robert Alagna as Don Carlo. I will always regret not going to Oslo and see the production with the Norwegian National Opera and Ballett. So I was really excited to see it in the The Royal Opera House (London). So, I was disappointed.

In 2017 it was still a great production and there was many great singers as Don Carlo really is an opera that need great singers. I think Jonas Kauffmann was originally to sing Don Carlo, and another soprano was to sing Elisabeth de Valois. I know that Kristin Lewis can be a really great Elisabeth because I have experienced her live in theater. Bryan Hymel was new for me and even Kauffmann was intended to sing at first I was still open to Bryan Hymel.

Don Carlo does not work if the singer is not on form. From both Don Carlo, Bryan Hymel, and Elisabeth, Kristin Lewis, it was a weak performance on May 19, 2017, that was my impression. It was cold and it rained heavily in London so I think they was under the weather. I believe that had I been there on another day it could have been spectacular. The opera really suffer from the main people, Don Carlo and Elisabeth, being not their best.

We had Ildar Abdrazakov as King Filip, he was great as always. As Rodrigo of Posa we had the wonderful Simone Piazzola. Ekaterina Semenchuk was the enchanting Princess of Eboli. We even had Paata Burchuladze as the Grand Inquisitor. And last we had Andrea Mastroni as Frate. A great cast, but Don Carlo and Elisabeth had already sunk the boat.

It should have been the highlight of my opera holiday week, but it was too rainy and dark and then the opera did not light up the mood. I loved my hotel though. Strand Palace Hotel!! Small hotel room but lovely staff.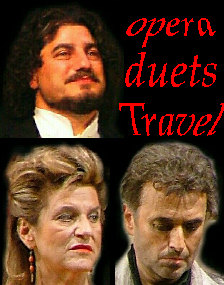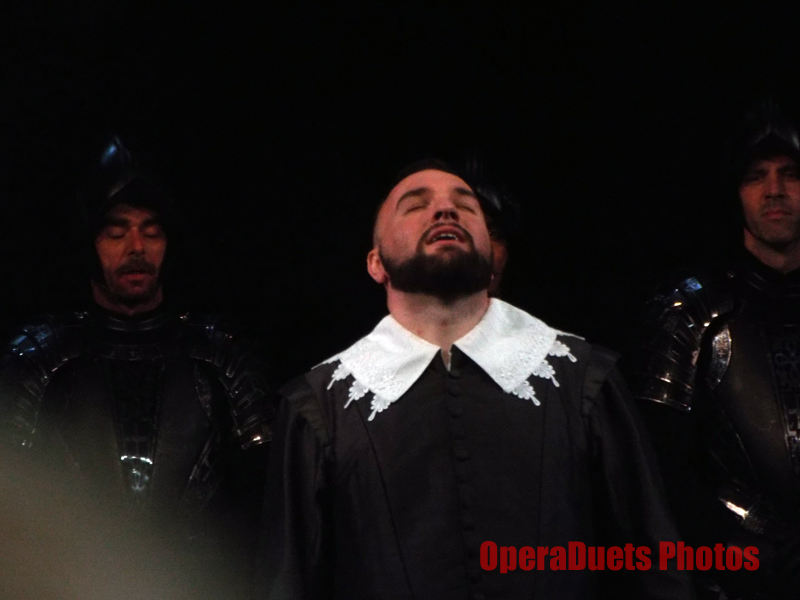 This page was last updated: June 20, 2022