MÉDÉE = Sonya Yoncheva

JASON = Francesco Demuro

CRÉON = Iain Paterson

DIRCÉ = Slávka Zámečníková

NÉRIS = Marina Prudenskaya

BEGLEITERIN DER DIRCÉ = Serena Sáenz

ZWEITE BEGLEITERIN DER DIRCÉ = Aytaj Shikhalizada

Oksana Lyniv, conductor

STAATSOPERNCHOR

STAATSKAPELLE BERLIN

DIRECTOR Andrea Breth

SET DESIGN Martin Zehetgruber

COSTUMES Carla Teti

LIGHT Olaf Freese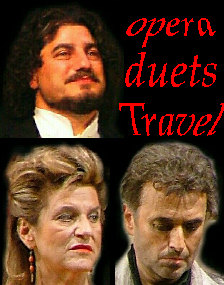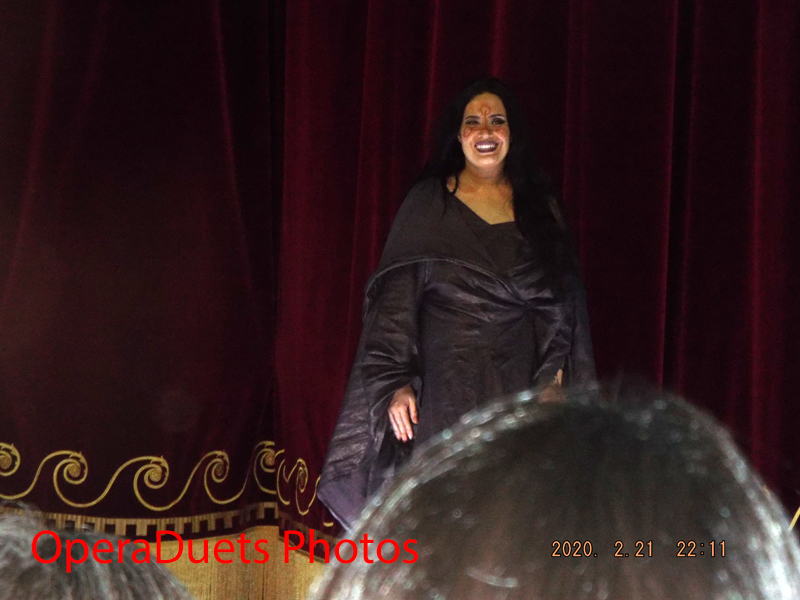 This page was last updated: March 7, 2020
Staatsoper Berlin, 2020-02-21 at 1930:

Medea (Medée) was sung and acted by Sonya Yoncheva. A Medea to die for. All other roles was also sung and acted marvelously. It was stunning but there was a dissonance between the text and the production. The production was good but with a better eye to every detail it could have been so much better.

Cherubini composed Medea. It is a great vehicle for soprano to be Medea. This was a different Medea, not just that it was sung in French but it even had dialogues. Already in the ouverture I heard a different music than in my 3 opera cds with Maria Callas. So this was not the usual Medea it had many small differences from my usual Medea. Musically the chances was not at all bad. The dialogue is another issue. The singers was great in the dialogues but did the dialogues belong there. I would have enjoyed more a fully sung opera.

Poor Dirce, she has to marry Jason who is already cheating on her. But the aria is like she is just in love with Jason and terrified that Medea, Jason's wife will turn up. Her father wants the riches that Jason has wun so he is eager to marry off his daughter whatever she wants it or not.

Jason must sing of love of Dirce, but he is kissing her handmaiden. He supposedly love his children but show no care for them until they are in mortal danger. He hates Medea in his singing but touches her as he is truly attracted to Medea.

Medea is a stranger. She is acting strangely and she is powerful and seductive. She loves Jason and her children. But in her anger she is in the end willing to kill her children to punish their father. Gloriously sung and then it ends.

After 3 hours with one short interval after act 2 we stumbled on to the streets of Berlin still dazed by Medea, by Sonya Yoncheva. Wow!