Le Prophete. The Anabaptist revolt, because of the unfair conditions that the country people live under. Their Overlord is harsh and unfriendly. The sect of the Anabaptist, is against the Church. Unfortunately the violence remains. In this situation we find Berthe, an orphan, and Count of Oberthal decides instead of accepting that Berthe can marry Jean, he wants her himself. The mother of Jean, Fides, who has come to fetch Berthe, is also seized. Jean finds out about Berthe, in his hatred he becomes the Prophet...

This was the second time I saw Le Prophete, and Hans Neuenfels ideas about this opera, irritated me even more. Agnes Baltsa was great. Janez Lotric was brave to sing this role after Plácido Domingo. Simina Ivan was a good Berthe. The three Anabaptist were weaker than before.

But Giacomo Meyerbeer's music is still GREAT no matter what the director does.

Only one thing I want to tell the opera directors, let opera unfold to tell the story. Just open it up, new and fresh. (like one did with La Juive)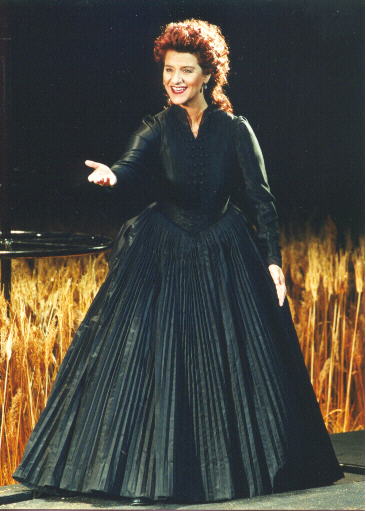 Jean de Leyde = Janez Lotric

Berthe = Simina lvan

Le Comte d'Oberthal = lstvan Gati

Zacharie = Peter Köves

Mathisen = David Cale Johnson

Jonas = Torsten Kerl

Marcello Viotti, conductor

Inszenierung - Hans Neuenfels

Bühnenbild und Kostüme - Reinhard von der Thannen

Choreinstudierung - Ernst Dunshirn

Einstudierung der Tänze - Renato Zanella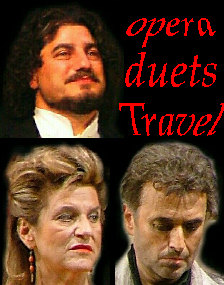 This page was last updated: June 20, 2022