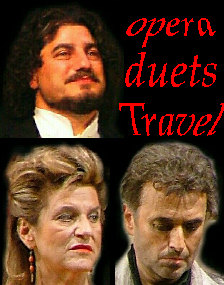 Lord Gualtiero = Piér Dalàs

Sir Giorgio = Arutjun Kotchinian

Lord Arturo Talbo = Joseph Calleja

Sir Riccardo Forth = Franco Vassallo

Sir Bruno Robertson = Yosep Kang

Enrichetta ´di Francia = Cheri Rose Katz Elvira = Edita Gruberova

Frédéric Chaslin, conductor

  Inszenierung - John Dew 

  Bühne - Heinz Balthes 

  Kostüme - José Manuel Vasquez

  Chöre - Ulrich Paetzholdt

A disappointment!!

A more heavy-voiced Puritani than in Vienna. Arutjun Kotchinian was an impressive and deep-voiced Sir Giorgio. Franco Vassallo was a great Sir Riccardo Forth although his voice was in my opinion too heavy for the role.  Still Vassallo was a virtuous singer but a lighter voice would have been even better.

Edita Gruberova is of course a great singer and actress but her high notes was too shrill this time. Joseph Calleja, a great tenor promises but now his high notes was shrill and no so enjoyable as in Vienna. In all it seem to be more heavy-handed Puritani in Berlin. And when the opera ends like it does with a totally unwanted murder at the end, Arturo is killed by Riccardo which make it a very depressing opera indeed. The two lovers are saved only to have Arturo killed by Riccardo. But here we saw Riccardo falling on his knees after killing his rival, at the end he too is totally desperate; the rival is killed that no relief only desperation remains for him.

After Puritani Gruberova had Signierstunde in the opera house. I never found out where then but still I just wanted to go to the train station Zoologischer Garten and wait for my train to Munich and later Berlin. A long day was over I had traveled from Norway to Germany (with another flight that scheduled because my plane had left ahead of plan). And a few  minutes later than scheduled my train arrived and left Berlin for Munich.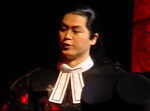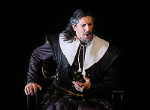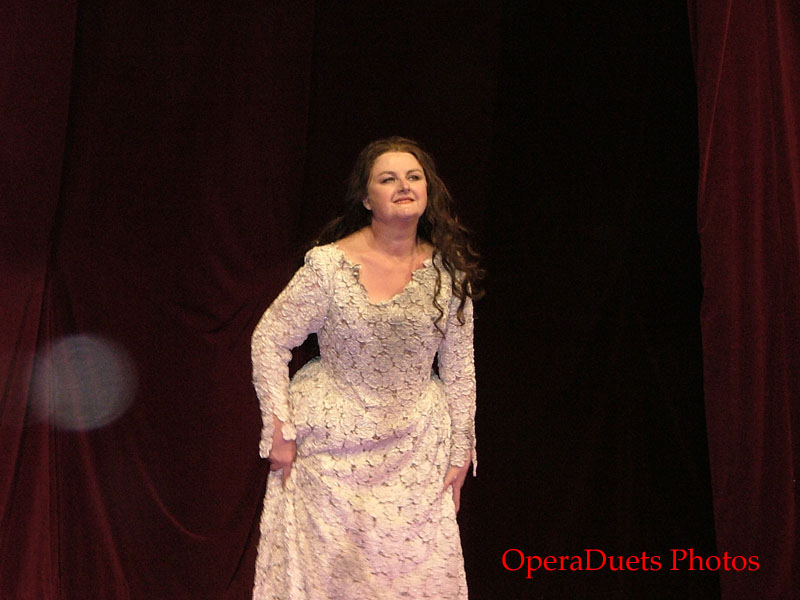 This page was last updated: June 20, 2022