Desdemona = Barbara Frittoli

Jago = Sergei Leiferkus

Emilia = Hannah Esther Minutillo

Cassio = Raymond Very

Rodrigo = Kevin Conners

Lodovico = Maurizio Muraro

Montano = Steven Humes

Ein Herold = Matthias Wippich

Zubin Mehta, conductor

Regie - Francesca Zambello

Scenography and costumes  - Alison Chitty

Choreography - Alphonse Poulin

Light - Mimi Jordan Sherin

Chorus - Andrés Máspero

From Verona, Parma, and Torino when I had seen Aida, Werther and Nabucco I  was on my way to Berlin. Had planned to take the night train to Berlin from Munich. But knowing that Jose Cura would sing Otello in Munich I decided to try my luck for a ticket in Munich, knowing that it was all sold out, hoping that somebody would be having an extra ticket. And I was at the Theatre 10 minutes before Otello was starting. 5 minutes before 19 I had my ticket for standing room only. It was a hot day and I was already quite tired, but luckily it was a bar to hang on there and I was so happy it had one pause of 30 minutes to sit and drink a little. It was heavy air to stand there and hot. It was a wonderful Otello and I could see the whole stage of course something's was not so visible if I bent down a bit I could see the subtitles.

It was a Francesca Zambello production and it was a the most wonderful Otello production seen until then. All in splendid form. Jose Cura, Barbara Frittoli was wonderful as Otello and Desdemona. Leiferkus was great as Jago. Cassio was also wonderful. Emilia was a dream. It was a dream Otello.

And after the opera Jose Cura was signing. Long was the wait, and unruly the queue. But he came and so many JCx friends were there. And after all this, a late dinner for JCx in a nearby Stube. At 1 the Stube had to close and so I had to find a hotel for the rest of the night, and I found it close to Hauptbahnhof.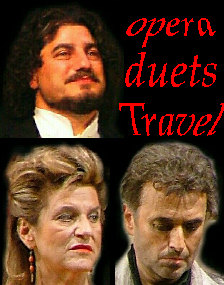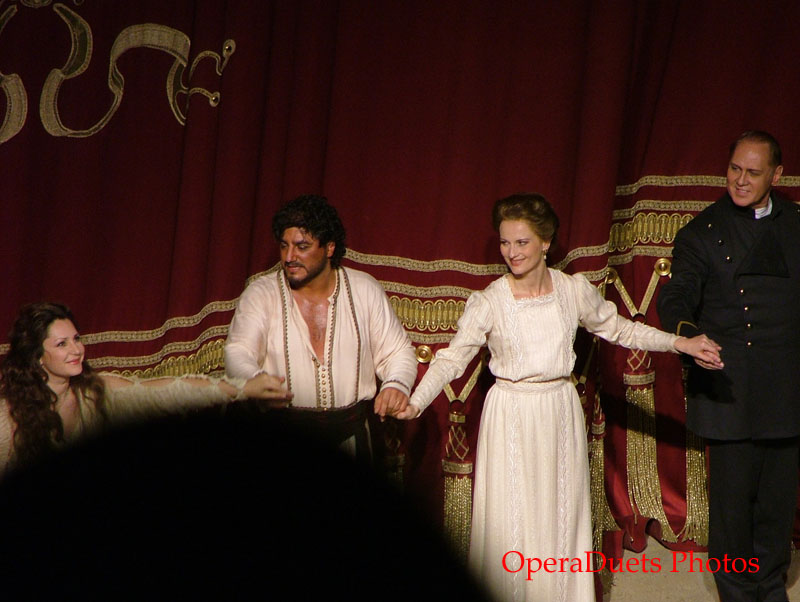 This page was last updated: June 20, 2022