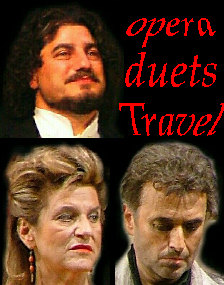 Daniela Dessi, soprano

Fabio Armiliato, tenor

Roberto Rizzi Brignoli, conductor

"EVVIVA VERDI"

Sonderkonzert mit Arien, Duetten, Chören und Ouverturen von Giuseppe Verdi

Musikalische Leitung | Roberto Rizzi Brignoli

Sopran | Daniela Dessi

Tenor | Fabio Armiliato

Chor und Orchester der Deutschen Oper Berlin

Arien, Duette, Chöre und Ouverturen aus

DIE MACHT DES SCHICKSALS - [La forza del destino]

DER KORSAR [Il corsaro] - MACBETH - AIDA - LUISA MILLER

DON CARLO - OTELLO - NABUCCO

Programme

1. La Forza del Destino - overture

2. Aida - Celeste Aida (Fabio Armiliato)

3. Macbeth - Tre volte miagola (chorus)

4. Macbeth - Ondine e Silfidi (chorus)

5. Don Carlo - Io vengo a domandar grazia alla mia regina (Armiliato - Dessi)

6. Luisa Miller - overture

7. La Traviata - brindisi  (Armiliato - Dessi)

Pause

1. Macbeth - Patria opressa (chorus)

2. Otello - Dio mi potevi scagliar (Fabio Armiliato)

3. Nabucco - overture

4. Il  Trovatore - Tacea la notte (Daniela Dessi)

5. Nabucco - Va, pensiero

6. Otello - Gia nella notte densa (Armiliato - Dessi)

Extra: La Traviata - brindisi  (Armiliato - Dessi)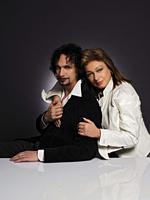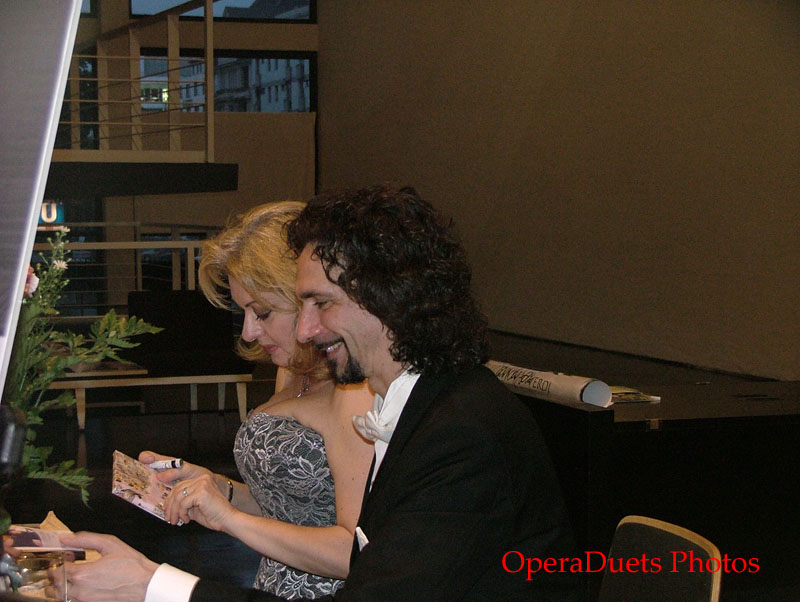 July 3rd. Inspired by last night I decided not to take the night

train back to Munich but rather stay at Hotel an der Oper after the

Evviva Verdi-concert in Deutsche Oper Berlin with Daniela Dessi &

Fabio Armiliato. Unfortunately Dessi did not feel well enough to

sing all the program that was decided, but lucky for us she sang

most of it and very wonderful indeed. After the concert there were

also signing in Berlin but here the queue was very orderly, and it

looked nice. I got a chance to say to Dessi & Armiliato thank you for

a wonderful Aida in Parma, too.

This page was last updated: June 20, 2022