Desdemona = Barbara Frittoli

Jago = Sergei Leiferkus

Emilia = Hannah Esther Minutillo

Cassio = Raymond Very

Rodrigo = Kevin Conners

Lodovico = Maurizio Muraro

Montano = Steven Humes

Ein Herald = Matthias Wippich

Zubin Mehta, conductor

Regie - Francesca Zambello

Scenography and costumes  - Alison Chitty

Choreography - Alphonse Poulin

Light - Mimi Jordan Sherin

Chorus - Andrés Máspero

This time I did not have just a standing room ticket, but I sat on the first row. And I could see everything. Naturally having seen this Otello before on July 2nd meant that there were no surprises. But this time I could see the whole stage and see what was happening deep down on the stage. It was a wonderful Otello on July the 2nd, and it was actually even better this time. Jose Cura's interpretation of Otello's agony is very physical even at the edge of portraying Otello as a psychological unstable person, very much in the way Cura did Don Carlo in Zurich. But nevertheless, it works. The Regie works, Francesca Zambello did another masterwork of Verdi's great Masterpiece Otello based on Shakespeare's Masterpiece. This would not have been surprising had one not seen so many of the masterpieces of Opera destroyed by the scandal- or ego-driven directors. This time Otello was Otello.

The conductor Zubin Mehta held everything in his hands, and Orchestra & Chorus and the whole Ensemble responded magnificently. Barbara Frittoli had her eye-twitching movements but sang and acted as the great Desdemona she is. Hannah Esther Minutillo was equally a total Emilia, blending and acting well in duets, ensembles etc. Raymond Very as Cassio did a very well indeed. I have read some criticism of Sergei Leiferkus' Jago but I do not think that is fair. He was a very good Jago, someone who you could believe that others would think him honest and true, his malice subdued.

Sadly I had to go before all the applause was ended because I had a train to catch, since this was my last opera in my Summer Opera Holiday 2005.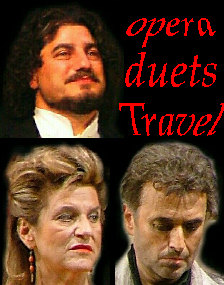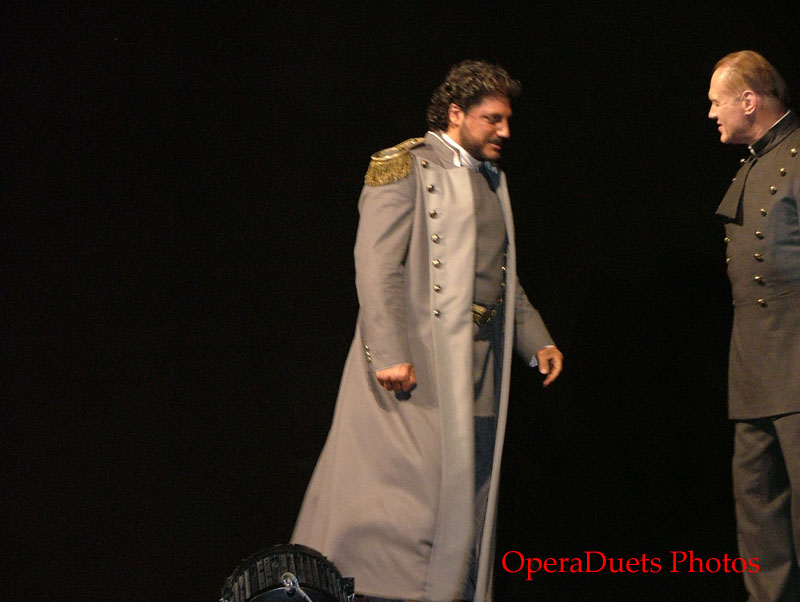 This page was last updated: June 20, 2022